Posted on
Number of cases of sexual abuse of children on the rise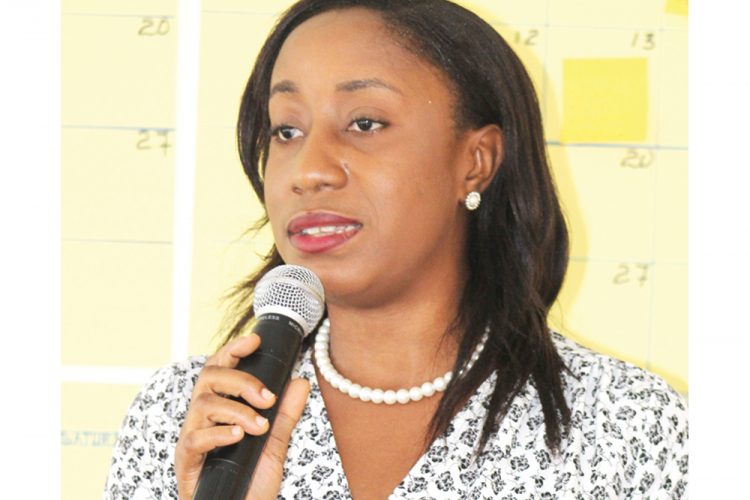 In St Vincent and the Grenadines (SVG), there is a rise in the sexual abuse of boys, and children with disabilities have received higher levels of sexual abuse than children from the general population.
This was revealed by psychologist Kimberley Cambridge on Tuesday, August 20.
Cambridge is attached to the Milton Cato Memorial Hospital (MCMH) and made the revelation while speaking at a workshop targetting educators on child sexual abuse in SVG, hosted by the Psychology Department in the Ministry of Health.
Cambridge said that much of the abuse of children begins when the child is under 10 years old, and in SVG, many of the street children are being molested.
"The street children that we have here walking around begging people, not everyone is kind and is going to give them a dollar just so," Cambridge told the gathering of educators, pointing out a serious issue in the country.
She said that quite often, by the time they at the MCMH get to the street boys and try to talk to them, the boys are already set in their ways. Cambridge said that many times, when they ask them if they know the consequences of begging and what could happen, they say they know, but they will do it still just to get $2.
"They know sexual abuse and who is doing these things? There is pimping going on in St Vincent. There are men in the night-time who come out and target these children. I don't want to generalize and say there are not women who do it, but predominantly there are men who do these things," said Cambridge.
She noted also that many of the children who come to them with sexual abuse issues have lower cognitive functions and those are the ones who need the most help as they tend to be taken advantage of the most, because they can't say what is going on.
She added also that it is important that sexual abuse is recognized at an early age as when children are molested between the ages of six and nine, it becomes a way of life and they see nothing wrong with it.
"That is one of the major things happening here in St Vincent. If the child sexual abuse starts at six or seven it is something that they have become accustomed to, so it becomes a way of life and by the time they get to us and we find out about it, it is very hard to explain that having anal sex at 11 years old with your stepfather is wrong because they have been indoctrinated into it," Cambridge said, while noting that they see these cases all the time.
"And, it is really hard to have a breakthrough when you have been fighting against seven, eight and nine years of sexual abuse starting from when they are very young," Cambridge acknowledged.
Dr Jozelle Miller, another of the psychologists at the MCMH said the decision was made to have the workshop as over the last two years, they have noticed an increase in the number of cases coming to clinic as it relates to children who are being sexually assaulted in St Vincent and the Grenadines.
"The information might be of a surprise to some persons because they might not be aware of it but sometimes parents and guardians and friends are the ones who come to the clinic so that these children can receive help," said Dr Miller.
She said there is a serious problem here with sexual assault and rape and it is time for us to put measures in place to first and foremost be able to identify when our children are being assaulted and also to figure out the best intervention in a timely fashion to help these children and their family.
"There is a spill over effect when a child is being assaulted that in most cases the other children in that family are also going to be affected by what has transpired," said Dr Miller who noted that over the years they have been trying to raise awareness while trying to build capacity so that the issues can be addressed.