Posted on
Ensure that our women are elevated and respected for their heroic work – PM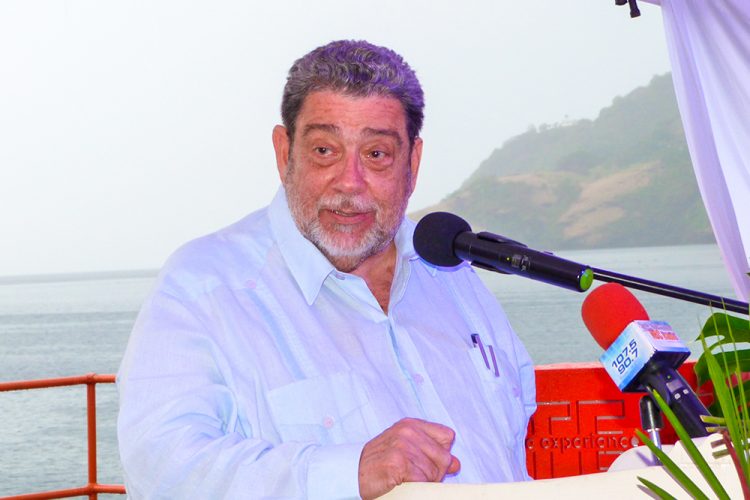 In Caribbean families, the family structure is mother centred with a zone of activity which is controlled by the woman.
"I want to recognize the heroic role of woman in our struggles during slavery after slavery and all through the period to today," Prime Minister Dr Gonsalves said while speaking to a group of persons at the Chatoyer National Park on Emancipation Day.
The Prime Minister added that in North America and Europe, feminism is strong and locally we must ensure that our women are elevated and respected for their heroic work.
He said in St Vincent and the Grenadines, we continue to show respect to our women folk, with the latest honour to women being shown with the installation of our first ever female Governor General Susan Dougan.
He noted that women in slavery and women who came as indentured servants from Madeira and India kept their families together despite male domination.
"I had a good father, but my mother fathered me. That's the case of most of us, so I have to pay special tribute to women," said Gonsalves.
He added, "every man who have a woman as a partner, you will have quarrels, man and woman will have differences, but don't allow the annoyances and irritations to pull you away. You have to make a distinction between the side show and the main event," Gonsalves noted.