Posted on
Roudette's songs part of top 100 Official Albums Chart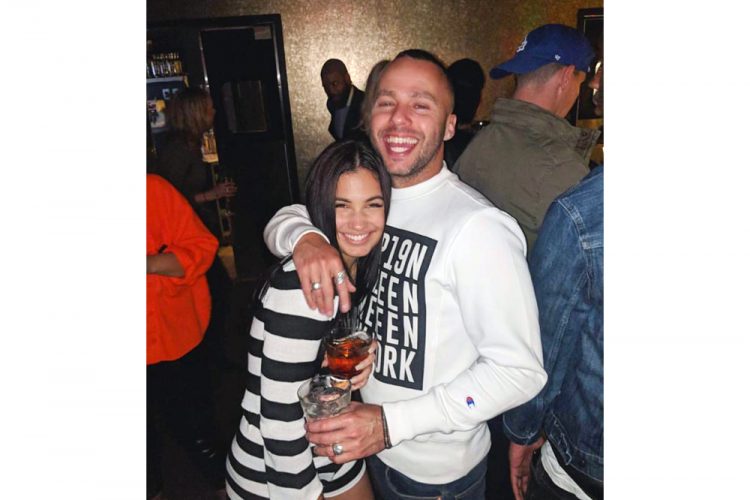 Marlon Roudette continues to make huge strides in the international music industry.
His latest success comes from working with his half-sister "Mabel", born Mabel Alabama Pearl McVey. The 23-year-old singer's newest album "High Expectations" was number three (up to press time) on the United Kingdom's (UK) top 100 Official Albums Chart. Roudette wrote seven of the 20 songs on the album.
The UK's Top 100 chart of the week is compiled by the Official Charts Company, based on sales of CDs, downloads, vinyl and weighted audio streams.
Mabel is currently signed to Universal records in the United Kingdom. The songs on the album written by Roudette are "Bad Behaviour", "Lucky", "FML", "Finders Keepers", "Fine Line", "Ring Ring" and "My Lover".
High Expectations was released on August 2 this year and soon after, two singles "Don't Call Me Up" and "Mad Love" were featured in the UK top-10 singles chart.
Over the last 18 months, Mabel has had four top 10 hits on the UK charts in the form of "Fine Line", "Finders Keepers", "Ring Ring" (Mabel and Jax Jones) and "My Lover" (Not3s featuring Mabel).
In an interview with SEARCHLIGHT on Monday, Roudette said "High Expectations" being at number three and beating Drake's album (came out the same week at number four) is a great feeling.
He said his sister is the most successful female artiste from the UK this year and he feels good to be able to contribute in a meaningful way to her journey.
Roudette noted that the song "Bad Behaviour" which he wrote, was produced by Andrew Hershey, publicly known as Dre Skull (American record producer, songwriter, DJ, and the founder of Mixpak Records), and tracks like that and "Finders Keepers", allowed him to bring his Caribbean experience and "Vincy Vibe" to the music .
"I feel blessed because I have had an artiste's career and I feel like I understand the journey better than most and for me, my main goal is to get my music or the music of any artiste I work with to reach the world.
"This for me, is the main achievement. I want the music I work on to be heard by as many people as possible," said Roudette.
He added that Mabel, with whom he has been working since she was 18, is blowing up in the United States (US).
The record was recorded at Meanwhile Studios, Roudette's set up in West London. Other artistes who have recorded at that studio are Liam Payne, Zara Larsson and Luke Olanrewaju B Odunaike, better known as Not3s.
Roudette said that Mabel is currently on tour and he and his sister will be putting out new music soon. He added also that he is always listening to Vincy music.
"One of my main goals is to remain helping Caribbean talent to break out worldwide and that will be up there with what I have achieved. I am always touching base," said the "When the Beat Drops Out" and "New Age" singer.
Roudette also revealed that at this point, he is mainly focused on his writing (for other artistes) but he will, later this year, get back to recording his own music.
Currently, some of his work comes in the form of a single by Richard "Wiley" Cowie Jr called "My One" featuring Tory Lanez, Kranium and Dappy which is being extensively played by UK radio stations and "Santa Maria" by Alba "Bad Gyal" Farelo featuring Jamaican Glendale "Busy Signal" Gordon. This project was embarked upon with Oliver "Cadenza" Rodigan, the son of famous disc jockey David Rodigan.
"It was an honour to work on that with Kranium," said Roudette, revealing that the Jamaican, born Kemar Donaldson, is one of his favourite artistes.
Roudette has also written for Grammy winner Dua Lipa. In 2014, Roudette was appointed a cultural ambassador of St Vincent and the Grenadines (SVG) by Prime Minister Dr Ralph Gonsalves. He carries a diplomatic passport and is the son of artist Vonnie Roudette and brother of documentary film maker Aiko Roudette.