Posted on
Leacock wants apology for not inviting Opposition to GG swearing in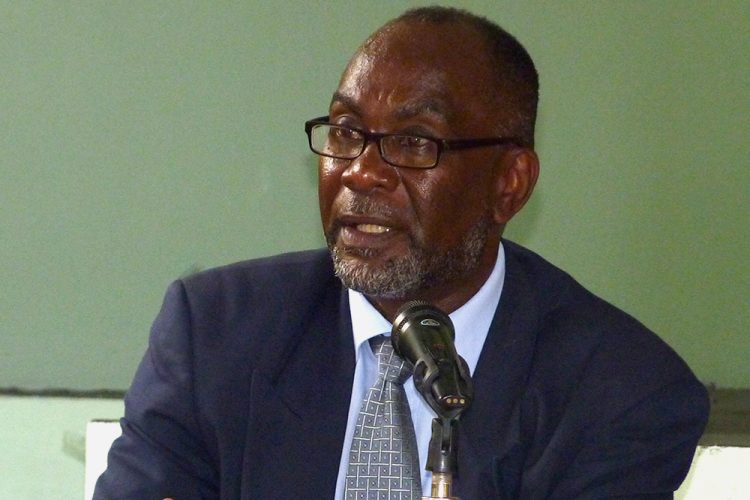 Vice President of the New Democratic Party (NDP) St Clair Leacock says the government cannot be let off the hook for Opposition Parliamentarians not having received invitations to the swearing in ceremony of the new Governor General.
On Emancipation Day, August 1, Susan Dougan was sworn in at Government House as this country's first female Governor General.
"You cannot excuse Prime Minister's office, Foreign Affairs, the House of Assembly, they will have to publicly apologize, and I will bring it up formally when we go to the Parliament with the Speaker whether this was an oversight or whether it was deliberate," Leacock told listeners to the NDP's New Times radio program on Nice FM on Wednesday.
The parliamentary representative for Central Kingstown said he is demanding a public apology on behalf of the Opposition for not being invited to the swearing in ceremony.
Leacock said when members of Parliament are sworn in, they take an oath of allegiance to the Queen and the Governor General is the Queen's representative here.
The outspoken politician said he also believes that the government should not have sworn in a Governor General on Emancipation Day.
"I think that the government find themselves in a situation where they must apologize and it is about time that they get their act together and do the right things right," Leacock told listeners.
He said Vincentians should be angry over the Emancipation Day swearing in and the Government should also apologize to the new Governor General, as not inviting the Opposition is an insult to her.
Leacock called on Prime Minister Dr. Ralph Gonsalves to apologize as he is the leader of the country and the blame must lie with him.
"The buck stops with him and he must say 'Mea culpa, I take full responsibility, honourable Dr. Friday I am apologizing to you and the other members of the opposition for the error of judgement on that day in which I caused pain and suffering to Her Excellency by failing to have the Parliament present at the swearing in'," said Leacock.
The politician said that several persons are speaking about what he considers the slight, but no one seems to be listening.
When contacted on Thursday, the Governor General's Secretary Natalie Davis said that no invitations were sent out by the Governor General's office for the event.
She said they do not deal with the invitation aspect of the ceremony as they are only responsible for putting the ceremony together in terms of what would take place on the day of the swearing in. It was however noted that the new Governor General personally invited her family members.
SEARCHLIGHT was unable to ascertain who was responsible for issuing invitations to the function. Calls were made to the Prime Minister's Office, the Ministry of Foreign Affairs and the House of Assembly, all of which denied having anything to do with the issuance of the invitations to the event.