Posted on
Young Leader hoping 1-day summit will SPARK positive change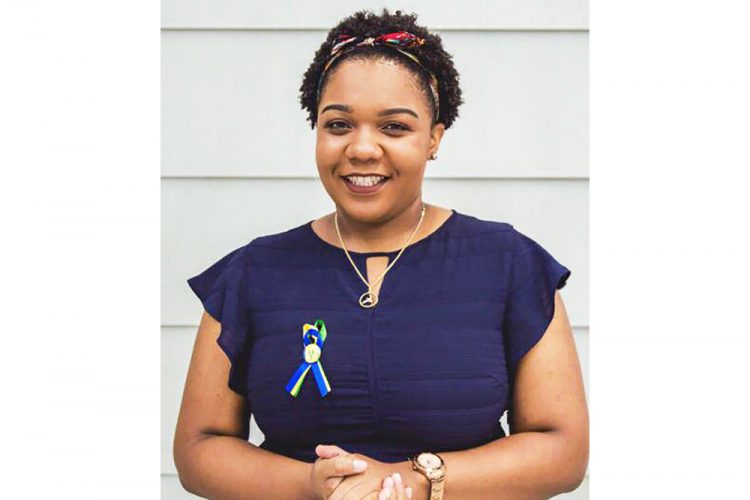 A local young leader is looking to engage youths of St Vincent and the Grenadines to tackle prevalent issues in their communities and the region through a one-day summit this month.
The SPARK SVG summit, under the tagline "It only takes a spark to ignite positive change", is scheduled for August 17 at the Kingstown Methodist Church Hall from 9am.
"SPARK SVG…utilises the sustainable development goals to bring together the youngest and brightest minds of St Vincent and the Grenadines for one day of stimulating and encouraging speakers and panelists," Nafesha Richardson, the founder of the organisation said.
Richardson, during a press conference last week, said the summit targets persons between 15 and 30. And the idea for her event was sparked from her experience last November when she attended the One Young World Summit in The Netherlands.
"I've always had a passion for youth and young people. I feel like sometimes we don't get a chance to give our input in matters that affect us and everyone…we are the leaders of tomorrow and we deserve to be able to have a voice and speak out about things that affect us," the young leader said.
The summit is split in two sessions with speakers in the morning and a panel discussion in the afternoon.
The featured speaker of the event is Nicholi Edwards, the interim political leader of the Progressive Party in Trinidad and Tobago. He will speak on the topic "Swimming against the tide: Change created by youth for youth".
The other speakers at the event are all Vincentian and include Franz George, the Caribbean representative on the Commonwealth Youth Council who will speak on the topic "Seizing opportunities through quality education" and Roselle Solomon, a social worker, who will speak on the topic "Minding your health".
Lawyer, Moureeze Franklyn will present on the topic "Community Problems: A shared responsibility" and Tamira Browne will speak on "Mission 2030", which encompasses a breakdown of the sustainable development goals.
A panel discussion will also take place and feature Karen Veira, the band leader for Oxygen Mas; Niasha Mofford, the director of Flotus Ultra; Tevin Burnett , the creative director of brand, Been Blocked; and Denicia Gaymes, a chef.
The panelists will speak on the topic, "Investing in your passion pays the best interest".
"There's something for everybody. I think these topics are wide ranging enough that every and anybody that comes can really enjoy the day," Richardson said.
Richardson said that she expects it to be an annual event and one of many engaging events for local youth.
Tickets for the event are $120, which is inclusive of lunch, snacks, a goodie bag and handouts and all other supporting material throughout the day. Tickets may be purchased at Vee Jay's Restaurant and Bar and any SPARK SVG ambassador.
Persons interested in finding out more about the event can also submit inquiries via [email protected] or call 1-784-532-3347.