Posted on
We still support 'One China' Policy – Friday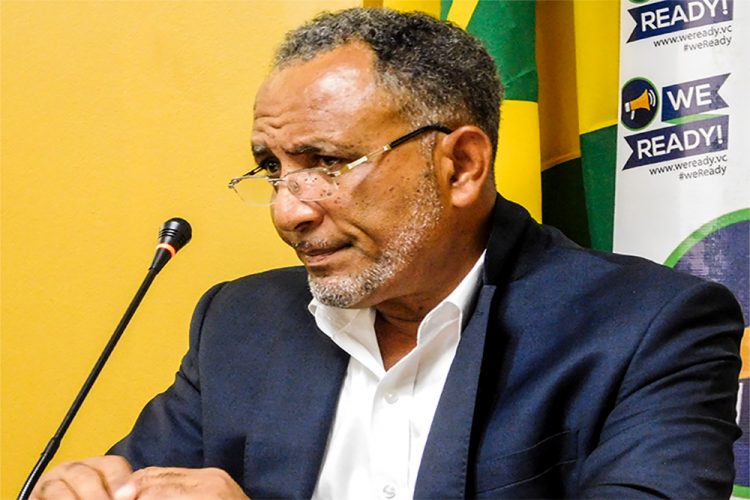 Although all members of the Opposition were present in Parliament on July 16 for the special sitting on the occasion of the visit of the President of Taiwan, this does not indicate a change in the New Democratic Party's (NDP) support of the "One China" Policy.
Almost one year ago, the NDP declared that if they were to form government, they would sever ties with the Republic of China on Taiwan and pursue diplomatic relations with mainland China.
And leader of the Opposition, Dr Godwin Friday, at a press conference on Tuesday, said that their presence in Parliament when Dr Tsai Ing-wen, Taiwan's president visited St Vincent and the Grenadines, was simply a fulfilment of their role as the Opposition.
"We are not the Government of St Vincent and the Grenadines, we are the Opposition. We have roles to perform as the Opposition… in St Vincent and the Grenadines and even when as a matter of policy, we may have certain differences…it's part of our obligation, I believe that we represent as best we can our functions as the official Opposition, that has nothing to do necessarily with what our Government would do in office," he said.
The One China policy is a policy which states that there is only one country of China, despite the fact that there are two governments, China (officially the People's Republic of China) and Taiwan (officially the Republic of China), with the official name of China.
Dr Friday, at Tuesday's press conference, also said that his party has made its position clear and as Opposition, they cannot dictate who is invited or which countries have relations with St Vincent and the Grenadines.
"We can't ignore reality. I didn't create the conditions as they are. We are basically seeking to conform with the international community standards but we also have obligations here in St Vincent and the Grenadines and that is something that I will do on the basis of what I feel is in the best interest of our people and as the obligation that I have to the people of St Vincent and the Grenadines," the opposition leader said.