Posted on
Man accuses Senator of boxing him about the face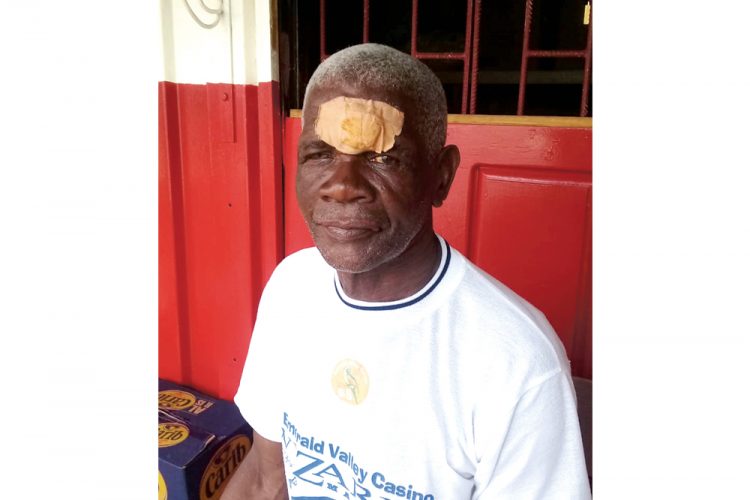 A 65-year-old man has accused a senator of assaulting him, causing a small laceration on his forehead and swelling in the face.
Cecil "Copperhead" Sutton, in an interview with SEARCHLIGHT yesterday, said that he was in the area referred to as China Town opposite the Central Police Station on Sunday night when he saw the senator playing dominoes.
"I say 'ugly man playing domino, I never know ugly man playing domino' and he left from round there and come and collar me up and start cuff me," Sutton explained.
The man, who lives at Town Hill, said the member of parliament kept cuffing him in the face while the others who were around tried to hold him back.
He alleges that the senator tried reaching for a nearby bottle to hit him with, which ended up scraping him in the process.
"I report it to the police. I went and take back the form by the police on Monday," Sutton said, while declaring his intentions to take up the matter in court.
The 65-year-old admitted to throwing verbal jabs at the senator in the past in relation to a matter that had been before the court but said that was the only other altercation that had occurred between them.
And he said he felt bad about what happened.
When contacted by SEARCHLIGHT, the senator did not respond to the allegations except to say "I guess Cecil should tell you whether or not he assaulted me and that's all I'm prepared to say on that."