Posted on
CDB pulls funding for river defence contract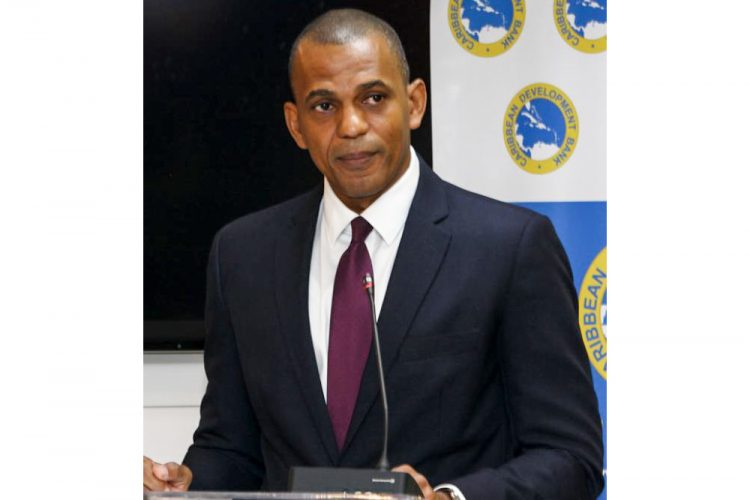 A letter of objection from a local construction firm has resulted in the Caribbean Development Bank (CDB) cancelling the complete funding that was allocated to a contract for river defence works in St Vincent.
In a letter dated June 27, 2019, Alistair Campbell, this country's acting chief engineer, informed the tenderers of a project meant to facilitate river defence works at the Yarabaqua River that the CDB had pulled its funding of the project.
"The CDB financing allocated to this Contract will be cancelled and any amounts already withdrawn and paid in relation to the contract will be repaid by the Recipient, the Government of St Vincent and the Grenadines, with interest. CDB will therefore no longer finance this contract," the letter said.
This, according to the letter, was as a result of a complaint received from an unsuccessful bidder of the contract, which prompted the bank to conduct a review of the procurement of the contract.
Reliable Construction Services Ltd is said to be the firm that was successful in its bid for the contract, having completed a tendering process for the project, which was opened in April of 2018.
SEARCHLIGHT received a copy of the letter of objection, which was sent to the chief engineer and copied to Daniel Best, CDB's director of projects by Cameron Balcombe, the managing director of Bally and Bally Investment Ltd.
"St Vincent and the Grenadines is a very small archipelago and it is unlikely that major works costing over one million dollars would go unnoticed. I confident, from my own knowledge and inquiries, that Reliable Construction Limited has not done any Gabion basket or river training works of that magnitude or at all in this state or elsewhere to even qualify under the assessment as substantially responsive," the letter of objection reads," the letter, dated September 14, 2018, read.
Balcombe, in his letter, also concluded that there was either "a false declaration made in their forms or unlawful and unfair intervention by someone of influence on their behalf".
The letter also described the situation as "utterly unfair" for contractors to use resources and time to bid on projects to receive such treatment. Balcombe also added that other contractors have expressed the same concerns but were afraid to speak out on the matter.
SEARCHLIGHT attempted to contact the acting chief engineer for a comment on the fate of the project, given CDB's decision to retract funding, but was told that he had several back-to-back meetings.
And a representative from Reliable Construction, the successful bidder of the project, declined to comment on the matter before speaking with officials at the Ministry of Transport and Works.