Posted on
Luta 'Lehgo Thing' on the way to first Road March title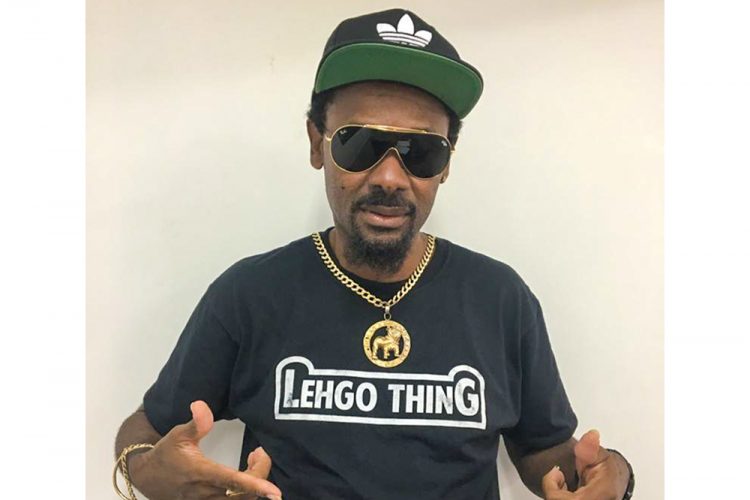 For the first time in his 25-year career, Rondy "Luta" McIntosh has been able to capture the Road March title for Vincy Mas.
Luta's release for this year on the 'Big Iron' riddim titled 'Lehgo ting' scored 82 points in the road march competition, beating out Derron "Magikal" Rouse's 'Bloody Hell Crazy' and Vilroy "ZJ Tuffa" Jack's 'Liver', which scored 81 and 60 points respectively.
"I'm elated. It is an honour to win such a prestigious title so that when I go out to represent the country, I also go as the road march champion and not just as Luta, an entertainer," McIntosh told SEARCHLIGHT this week.
The entertainer, who is popularly known as "The Crowd Motivator" said the idea for the song was inspired by a group in Calliaqua called A-Team. He explained that 'Lehgo ting' is a slang used to mean several things whether its to buy someone a drink or asking for money.
"Ironically, it didn't take long because I already had the concept of the song in mind so I spent an entire afternoon writing the song, the next day, I made one or two adjustments, one or two changes and a day or two after, I was in the studio recording the song," he said.
While he felt like it was a good song, Luta said he never expected it to be as popular as it was because the public doesn't always react to songs in the way one expects.
He added that people, from an early stage began saying that his song would win road march, especially since it was a song that many women gravitated to.
"The ladies especially really took this song wholeheartedly because it was one of the top songs for ladies, which and while, most of the other songs were about mashing up and running here, drinking rum and all that, so not many songs targeted ladies and I think that's why they gravitated towards the song like that," Luta said.
And he is grateful for the response that it received from DJs, everyone on the road, on social media and from radio stations.
Luta also won the award for Best Entertainer in the Best of SVG people's choice awards in 2017 and 2018.