Posted on
23 rural women trained in Food Preservation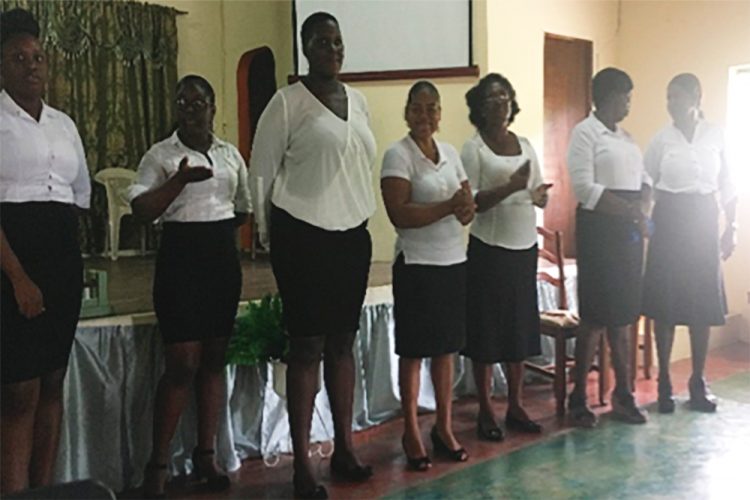 Twenty-three rural women graduated recently from a four-month Food Preservation Course which took place at the Byera Development Centre.
The participants in the course were drawn from Byera and surrounding communities, and communities as far as Biabou and Overland.

The Graduation Ceremony, which took place on June 26 heard addresses from the Feature Speaker, Maria Burke; and Janice Fraser, Director of Vinsave gave an overview of the project.
The project, which was funded by the Australian Government through their Direct Aid Program to the tune of EC$14,000 allowed the women to produce various food items from local produce which included the making of wines from various fruits, making of hams from chicken grown at the Byesave farms and many other products.
The Trainer/Facilitator of the Course, Licha Goddard gave glowing tributes to the participants for their involvement of the Course. The Adult & Continuing Division through Kolene Thomas-Williams and Kathleen Edwards also facilitated the Course with the training of Business and Social Skills respectively.
A Praise and Worship Session was lead by participants, as well as reflections on the Course.
The Graduation Ceremony ended with an Exhibition of products made by participants.