Posted on
Tradewinds 2019 was beneficial to SVG – COP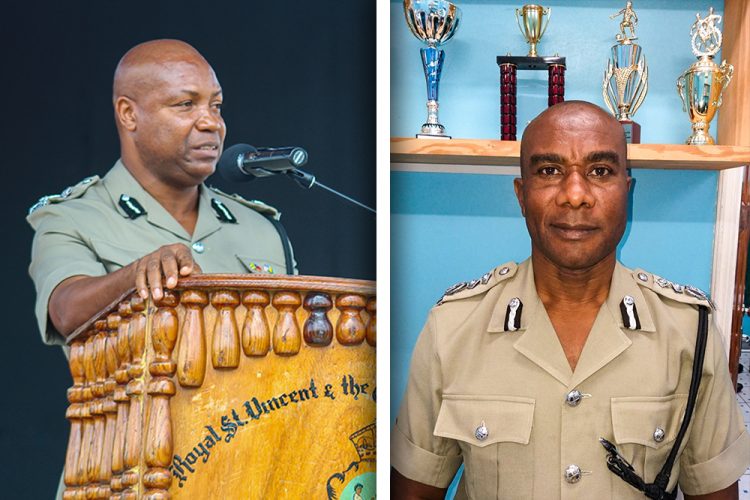 From all reports, Tradewinds 2019 was a resounding success.
"We have embarked on several scenarios and operations and based on the report, they were all generally successful," Commissioner of Police (COP) Colin John told a press briefing last week.
Exercise Tradewinds is an initiative made up of simulations aimed at testing the country's emergency response mechanisms and its Incident Command and Control Systems.
Some 19 countries are part of the initiative including the United States of America (USA), Canada and France. This phase of the exercise began on Friday, June 14 and ended last Friday, June 21.
The top cop told reporters that during the various simulations, they were able to identify areas of weakness and that was the main purpose of the exercise.
"There were some concerns as to some of the scenarios and these are issues that we will address," said COP John.
Also commenting at the press briefing, which was held at the conference room of the Central Police Station, Deputy Commissioner of Police Frankie Joseph said the analysis of the exercise will tell us what we have to do and whether or not we require training in certain areas to get us to a level of readiness in the event of a volcanic eruption or another major incident like a hurricane.
Deputy Commissioner Joseph also noted that the country must be in a position where we can handle things until we can get assistance from overseas if need be.
He added that the simulation of a hostage situation at the Argyle International Airport (AIA) may seem farfetched to us, but we cannot say for certain that these things cannot happen at the AIA.
The Deputy Commissioner added that the hostage negotiation training was successful as techniques were taught by persons from the Federal Bureau of Investigation (FBI).
He said the locals who underwent the training were the first local persons to be exposed to this and they have agreed to keep the team together and source additional training for them.
Training also included responding to a collapsed building situation and the Deputy Commissioner said the local team was able to observe and correct certain things and they are looking at an evacuation policy for these sorts of scenarios.
"It caused us to look at assembly points and the exercises have been going smoothly and we benefitted and at the end, SVG and its people will benefit," said the Deputy Commissioner.
Deputy Division Chief of the United States South Command Training and Exercise division Ed Rodgers praised SVG for hosting Tradewinds, noting that it was a huge responsibility that took a year of planning along with 19 different nations.
He said that the training was realistic and complex and there has been a lot of learning.
"We have benefitted from this phase," said Rodgers.