Posted on
Man who hit and curse his mother walks free after she forgives him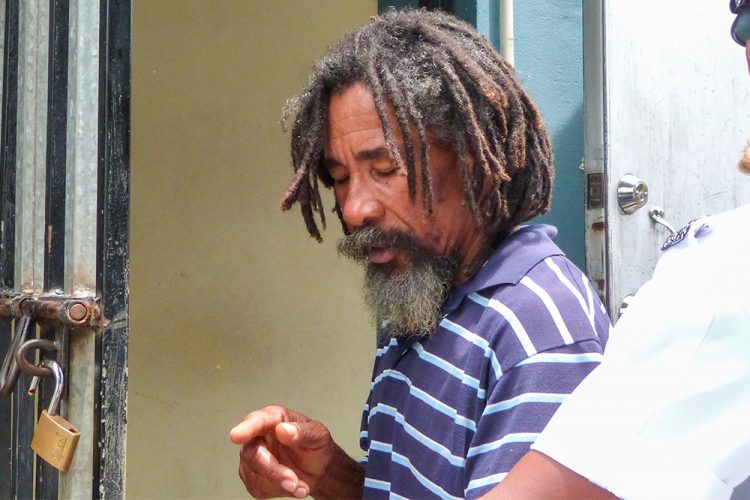 The Prospect man who hit and cursed his mother has walked free from the Mental Health Centre (MHC) a week early because of his mother's tearful plea and forgiveness.
Brian King may well have been about to go to prison last week given that the prosecution recommended two years incarceration for him.
The Chief Magistrate at the Serious Offences Court (SOC), Rechanne Browne also commented that the offence for which King had admitted his guilt, namely, assault bodily harm against his 79-year-old mother, Annie King, of Prospect, was "terrible."
She was speaking particularly noting the circumstances of the case, which were outlined in the facts of the police that painted an unpleasant picture. The 51-year-old King is said to have uttered a number of expletives to his mother on May 26 in the Prospect home that they share, including statements such as "I will give yo ah f**king cuff to blind yo eye."
When he followed up on this threat to cuff her, he apparently told her as she cried out, "Your f**king eye should blind so yo be yamming the s**t off the streets like a dog." He cuffed her again in her mouth.
The pictures of her injury was described by the chief magistrate as "extremely horrific".
The defendant was only sent to the MHC after the grandson of Annie King, Rodney Small, explained that his family thought his uncle's behaviour was something mental.
A two-week evaluation was then ordered, but the defendant came back to the SOC yesterday. His mother apparently said that she had forgiven her son, and that she didn't want the matter to proceed any further. She is said to have been emotional on the stand.
Senior Prosecutor Adolphus Delplesche is said to have risen and expressed that he heard the wishes of the victim, and even though it is "painful" nothing further can be done.
Brian was reprimanded and discharged.