Posted on
Rest, studying and a trust in God do it for Lynch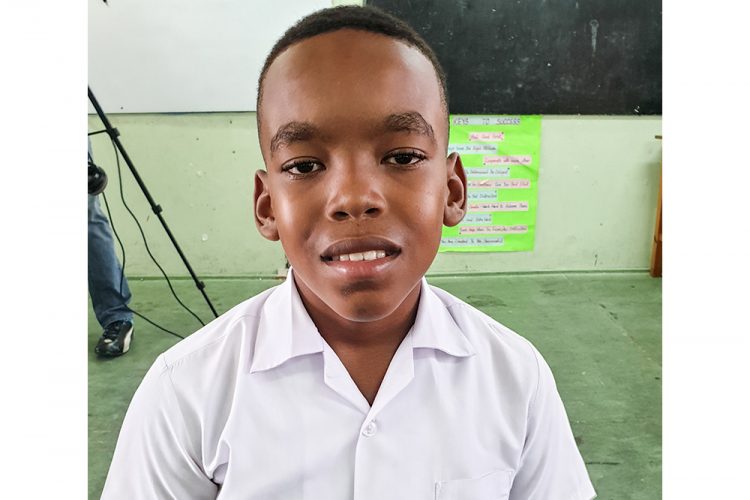 "I was relaxed, I studied hard, and I trusted in God."
That is Lazaro Lynch's recipe for success.
Lazaro, 11, from Layou, is first for boys and in a three-way tie for third overall in this year's Caribbean Primary Exit Assessment (CPEA) examinations.
The son of Kimberley and Cecil Lynch is heading to the St Vincent Boys Grammar School and says he is "very happy" about his achievement.
"When I heard, I was excited because I did not expect it," said the aspiring football coach who says if his career in sports does not work out, he will settle for a life in medicine.
Lazaro, who says mathematics is his favourite subject, told SEARCHLIGHT on Monday at the Kingstown Preparatory School (KPS) compound that leading up to the exams, he prayed a lot and went to classes.
He added that he attends the Layou Miracle Church and one of the important things that he has learnt there is, "don't yield to temptation, put your head forward and never go back," hence his success at the CPEA.
Lazaro also thanked family members, especially his aunt Nicole Parris who he said helped him study and gave him helpful advice.