Posted on
PSRU joins the world in commemorating Public Service Day on June 23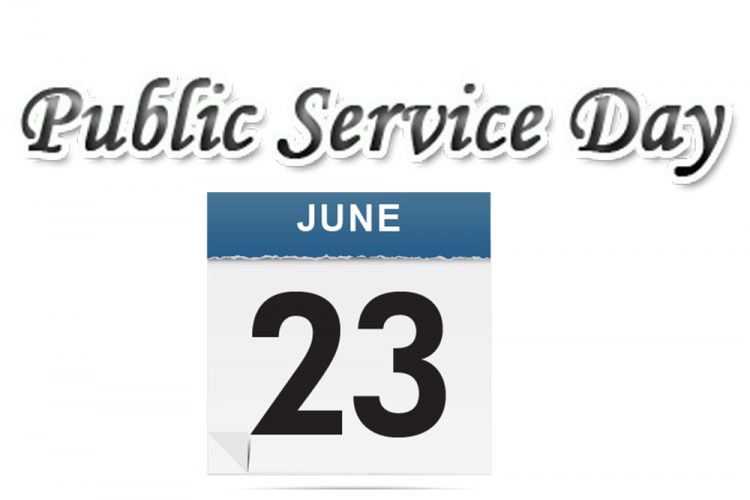 The Public Sector Reform Unit (PSRU) within the Service Commissions Department is this week hosting Public Service Week 2019 to commemorate the United Nation's Public Service Day – June 23.
The week will be commemorated under the theme 'Promoting Gender and Diversity Responsive Public Services to Achieve the Sustainable Development Goals (SDGs)'.
The objectives of Week are: 1.Creating avenues for the exchange of experiences, ideas, innovations and good practices in the Public Service; 2. Enhancing professionalism and motivating Public Servants; 3. Improving the quality of service delivery through the experience of citizens; and 4. Sensitizing public servants on the importance of streamlining gender and diversity
The activities began yesterday, June 17 with a Church Service at the Kingstown Seventh – day Adventist Church and will culminate on Sunday, June 23.
Today, Tuesday June 18, there will be 'Think EAP-Permanent Secretary Edition' at Frenches House, 8:30 a.m to 12:00 noon; on Wednesday and Thursday there will be Inter-Ministerial Internship; on Friday, June 21, there will be a symposium on Gender and Diversity at the Peace Memorial Hall from 8:30 a.m 12:00 noon.
On Saturday, June 22 there will be a Movie Night at the Peace Memorial Hall from 6:30 p.m and on Sunday, June 23, there will be a Views and Issues programme on NBC Radio,11:00 a.m to 1:00 pm.