Posted on
Cane End Primary wins Kiddy cricket quiz competition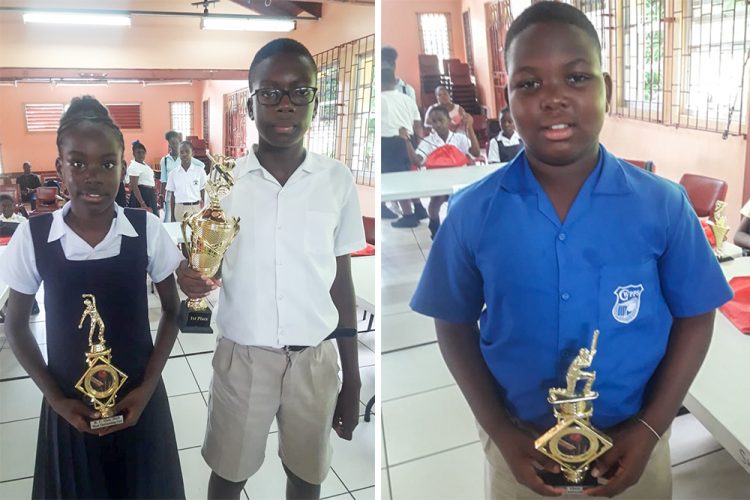 The Cane End Government School represented by Amara Adams and Kent Cain Jr., topped the 2019 Scotia Bank Kiddy cricket quiz competition, last Friday at the Red Cross Headquarters in Kingstown.
Cane End Government finished on 106 points, beating the CW Prescod Primary into second place.
In third place was the Spring Village Methodist, with 92 points.
The other participating schools were the Chateaubelair Methodist, Lower Bay Primary, Park Hill Government, St Mary's Roman Catholic, the Richland Park Government and Stubbs Primary School.
Amara Adams of the Cane End Government was adjudged the most outstanding female quizzer, with the CW Prescod Primary's Mbeki King, the best male quizzer.
Ashik George of the Stubbs Primary School was named the most outstanding teacher.
Last Friday's final was the culmination of the various zones in the preliminary round.