Posted on
A dream come through for Jada Durrant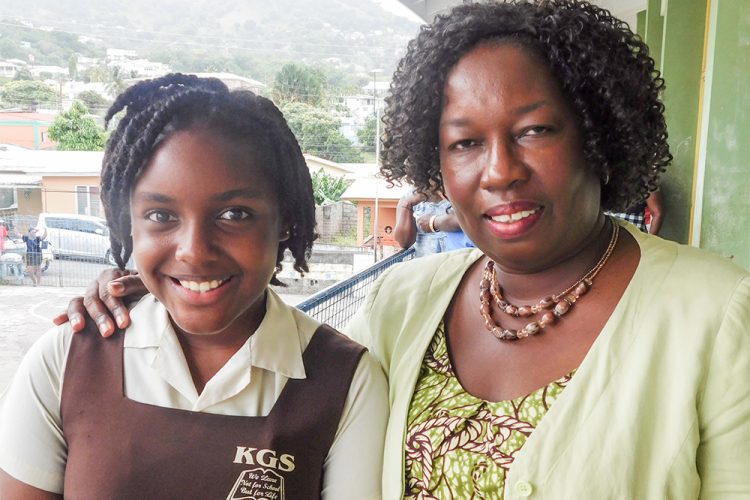 It has always been Jada Durrant's dream to be among the top five performers in the Caribbean Primary Exit Assessment (CPEA) examinations.
So, it was a dream come true for the Kingstown Government School student to learn that she placed third for girls and third overall.
"I feel really well about placing third because I always dreamt of being in the top five and it will help me get a scholarship to go to secondary school and it will also get me into the secondary school that I want to be in," she told SEARCHLIGHT on Monday morning.
And come September, the 11-year-old hopes to attend the Girls' High School.
In terms of preparation, Durrant said that all one really has to do is study hard, pray often and avoid becoming nervous.
The daughter of Rosanna Durrant and Paul Brackin recorded an overall average of 95.2 per cent and she is one of three students who tied for the third position.
She is this country's top student in the Science component, having scored 98.67 per cent.
When she's older, she would like to pursue a career as a veterinarian because "I love animals and I like taking care of them".
Principal, Thedica Commissiong-Jones told SEARCHLIGHT that it was no surprise that Durrant was among the top 10 performers for CPEA.
She described the 11-year-old as an exceptional student who has worked steadily throughout her years at the primary school.
Commissiong-Jones added that a number of other students at the Kingstown Government School did well, with several placing in the top 100.
"We performed reasonably well. We had commendable passes and average over 86 per cent. We were hoping that we would've reached in the 90s but we are satisfied with our average. Hopefully next year, we'll continue striving for an improvement," the principal said.
She said that even though they recorded over 80 per cent passes last year, she was not satisfied with the quality of passes. But this year has also seen an improvement there.
And the principal said that the school will continue to work hard to ensure 100 per cent passes in the future.