Posted on
Toyota Starlet up for grabs at Madzart's Fete Land-Neon Planet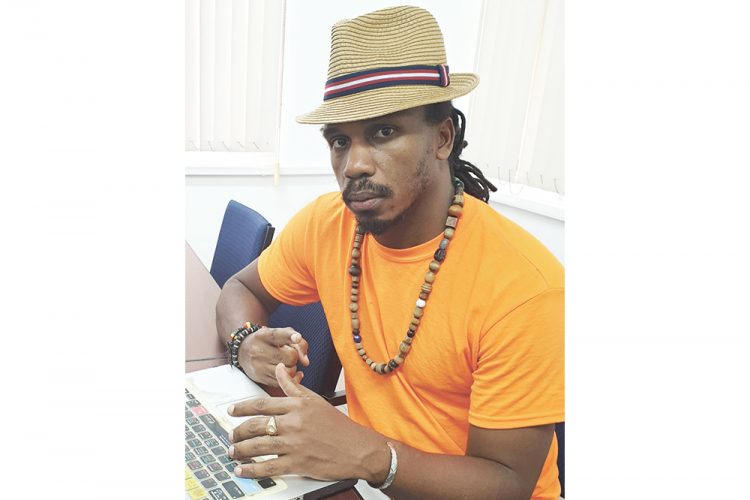 Want the chance to win a car for just being part of a fete?
Then journey to the Arnos Vale Sporting Complex on Friday June 21 for Raeon "Madzart" Primus' "Fete Land-Neon Planet".
"We decided to give away a vehicle, to do something different than all the other fetes," Primus told SEARCHLIGHT recently.
He said that persons who purchase tickets – $35 early bird, $45 normal and $100 VIP/platinum will be entered in the draw for the car when they come into the venue.
The tickets are perforated, and one end will be placed in the draw while the patron will be asked to secure the other end. The draw will be made close to the end of the show when someone will walk away with a Toyota Starlet.
"We just think that the vehicle was a good attraction and we put it out there and people responded positively to that. Another plus is that we keep the money here instead of sending it overseas to bring in foreign artistes," said Primus.
He added, "come and collect your car and drive it home providing you are not intoxicated or don't have a licence."
The performances at the Soca event will be done in sets. One set will see Fireman Hooper doing his thing while he will invite Grenadian Tallpree, Recka and Poorsah to hype the crowd with him.
Dymez and Pixel will have in their set, Dat-C DQ, River Side Boys, Jace and Keido while Problem Child's set will include, Royal, L Pank and Fernando.
Madzart will invite Casper G, Magical, Small Circle and Sicko on stage.
"The vibe of the show, the content is going to be exciting. People came last year and had ball and told me to do it again," said Primus who is looking to get the ball rolling from 10 pm.
Primus said that persons do not have to worry about parking as VIP/platinum ticket holders will be allowed to park in the vicinity of the netball court while the other parking areas will be fully monitored by security.
Drinks will come from a Posse cocktail bar, a premium bar and a detox drinks station. The detox station will have coffee, tea and other drinks.
"The detox area is new, and it is about if you had enough to drink and want to sober up before you go home," said Primus.
Fete Land will see persons being splashed with paint while the VIP/platinum area will be a more controlled environment.
Persons are being asked to wear neon colours or white garments.