Posted on
Fish Fest is not competing, it's complementing – Camillo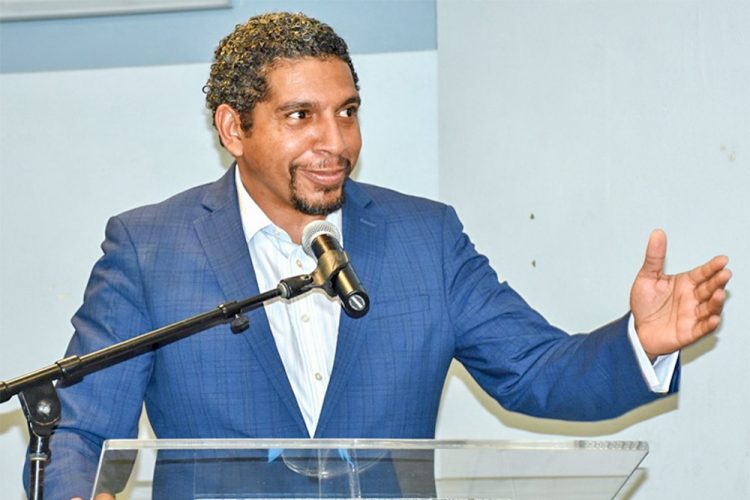 The Calliaqua fish fest is not about competing with the Fisherman's Day activities taking place in Kingstown although they are being held on the same day, Monday June 10.
So assures Parliamentary representative for East St George Camillo Gonsalves.
"The Fish Fest is not competing, it's complementing. Let's not look for nefarious motives where none exist. This is all about solidarity with fisherfolk and promoting new opportunities in the sector. The events have different areas of focus," Gonsalves told SEARCHLIGHT on Thursday.
The choice by the Fisherman's Day Committee to move Fisherman's Day activities to Kingstown is not sitting well with fisherman based in Calliaqua.
As a result of the change in venue, about 30 fishermen in Calliaqua have decided to boycott the national event and participate in their own fish fest which will see them being given incentives for their catches. Their event will also see five fishermen being honoured.
Commenting further, Gonsalves stressed that there is only one "Fisherman's Day" competition and prize giving and that is occurring in Kingstown, under the auspices of Fisherman's Day Committee. He said the event taking place is Calliaqua seeks not to compete, but to heighten the awareness and recognition of our fisherfolk and their role in our development.
"Just as Hero's Day has events at Dorsetshire Hill, Greiggs and Fancy; so too will Fisherman's Day undoubtedly expand into an event that honours fisherfolk in Clare Valley, Barrouallie, Bequia, Kingstown, Owia and Calliaqua.
"I hope that Calliaqua fisherfolk participate in the competition and win the wonderful prizes on offer. Then I hope they come to the fish fest, enjoy some good music, good food and good vibes," Gonsalves commented.
He noted also that our fisherfolk should be honoured and celebrated.
"Their role in helping SVG capitalise on our Blue Economy potential is vast. I hope the celebration of our fisherfolk is not limited to one day, or one event, but that it becomes a greater part of our lifestyle, culture and economic development," said Gonsalves who is also the finance minister.
This year, instead of the prizes being boat engines, over $26,000 will be distributed to the winners in the class one and class two categories of the Fisherman's Day competition.
Raoul Lewis, the chairman of this year's Fisherman's Day Committee said this decision was taken because fisherfolk expressed that they would be happier with cash prizes.
"In the past, class one and class two were given an engine and the fishers asked to change it up a little. We're going to be giving four prizes in the class one and four prizes in the class two," Lewis said.
In the class one category, the first prize winner will receive $10,000 and the second prize winner will receive $5000. Third prize is $2500, while the fourth prize is $1500.
In the class two category, first prize is $4000 while the second prize is $2000. The third prize winner will receive $800 and the fourth prize winner will receive $400.
Fisherman's Day is being celebrated this year under the theme "Climate change affects the ocean, fish responsibly to sustain the industry".
The slogan is "We fish it, you dish it".