Posted on
Singers 'Mynt', 'Recka' doing all for the ladies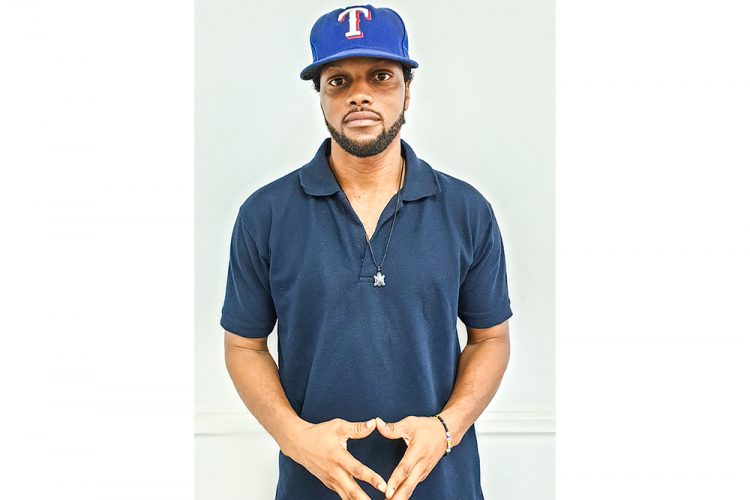 Singer Rohan "Mynt" Martin and Soca man Recardo "Recka" Wilson are all about beautiful ladies in 2019.
The two have released a collaborative effort called "One Look", and according to Martin, he is hoping that the song makes it to the finals of the Ragga Soca monarch competition.
"Sometimes it only takes a glance from a woman and a man is captivated and that is exactly what our 2019 release is about," Martin told SEARCHLIGHT last week.
The Lodge Village resident, who has been singing for 11 years, said he thinks the song has a lot of potential and can reach far.
He said the song is not strictly a Carnival song and it has the ability to cross over into other genres.
"The vibe is R&B, Ragga Soca and a bit of dancehall as Recka gave it a nice bounce, a nice vibe, a nice flow," said Martin.
The lead singer with the Vykinz Band said the song was produced by Dougal "Fresh" Allen of Meggawattz Productions with guitar and backing vocals by "D-Fusion". It was written by Martin and Wilson.
Martin said that persons looking out for performances from him this year can look for him with Vykinz at the Ragga Soca/Soca semi-finals and the Junior Soca Monarch competition among other places.
They can also find him as "Mynt" on YouTube.
He is also hoping to touch some of the rural carnival events.
Martin is no stranger to competition as he placed second twice and third once in the Junior Soca Monarch competition secondary schools category while a student at the Layou Technical Vocational school.
In 2004, he placed fifth in the Ragga Fest King competition, an event staged as part of the country's 25th anniversary of independence celebrations.