Posted on
Bomani appointed new Chairman of National Nine Mornings Committee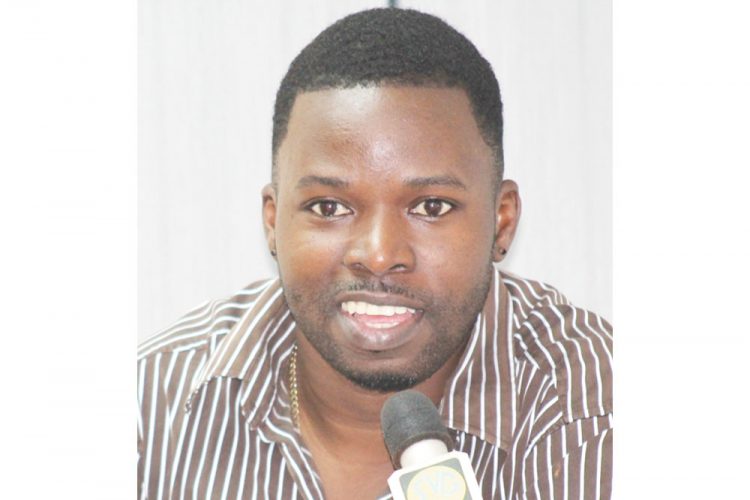 Orande 'Bomani' Charles, the new chairman for the National Nine Mornings Committee has reassured that he would keep the festival as a family oriented one.
Charles was recommended by the former chairman, Michael Peters, more than a month ago, and this was ratified by the Minister of Tourism, and Culture, Cecil McKie.
His first public appearance as Chairman of the committee was last Saturday at a meeting held with the community groups at Peace Memorial Hall.
Charles, speaking with SEARCHLIGHT on Wednesday, admitted that he was anxious at first to take up the role, but now feels at ease because he will be on the committee with "a very experienced and competent" team.
The other members of the committee were publicized on Saturday as well. Lennox Bowman will be continuing as Deputy Chairman, and treasurer; the technical coordinator will be Junior Mason; marketing will fall to Marlon Joseph and Jacqui English; promotions will be in the hands of Rodney Small, and event coordination with Sean Frederick. The general secretary is Zonel Carter, to be assisted by Roxanne Campbell. Jonathan Nichols is the event coordinator.
"I know that there might have been some reservations based on my background in other cultural fields of endeavor, but I recognized that Nine Mornings was a Christmas festival," Charles commented.
"I intend to uphold the values upon which the festival was built, it is a distinct activity in St. Vincent and the Grenadines that appeals to people of all walks of life, but has a special appeal to families, moms and dads, grand parents and of course, little girls and boys who look forward to waking up early to go with their families to participate in the activities. It is good wholesome fun, and we intend to keep it that way," he had told those present on Saturday.
That being said, the new Chairman intends for their to be work on a host of new ideas meant to improve the festival.
The committee intends to bring back caroling, and reinvent it for the new generations.
He informed that they have submitted a marketing and promotion budget to Cabinet for their consideration, so that they could get some "additional support" for a new campaign involving new methods of promotion.
"That will help us to extend our reach and keep Nine Mornings front of mind via the production of brochures, view cards, posters, v-logs, social media platforms, symbols such as the Nine Mornings fowl cock at the round about in Arnos vale, radio and television adverts, electronic and traditional billboards, a short film and animation campaign all promoting the festival," he informed.
They will also be introducing merchandise, so that mugs, t-shirts, magazines and other products may be sold at different outlets and Nine Mornings shops.
The committee will be working on creating "Nine Mornings adventure packages" which would appeal to visitors, for which they would need to be in talks with Air B n B and small hotel operators, and the communities will need to develop Nine Mornings traditions, he says.
Further, they will work with communities to refine visuals and staging in an inexpensive way. "This is important for several reasons, the way things are presented can make a lot of difference in the quality of the experiences, when pictures are taken and posted to social media for the world to see, the back drop and staging area should reflect well," he had commented during his speech.
With these as just a few of the ideas, the new Chairman says that they are also looking to the general public in terms of the things that they would like to see, and where feasible the committee will try to implement them.