Posted on
Vincentian graduate of Trinity is White Coat Ceremony Speaker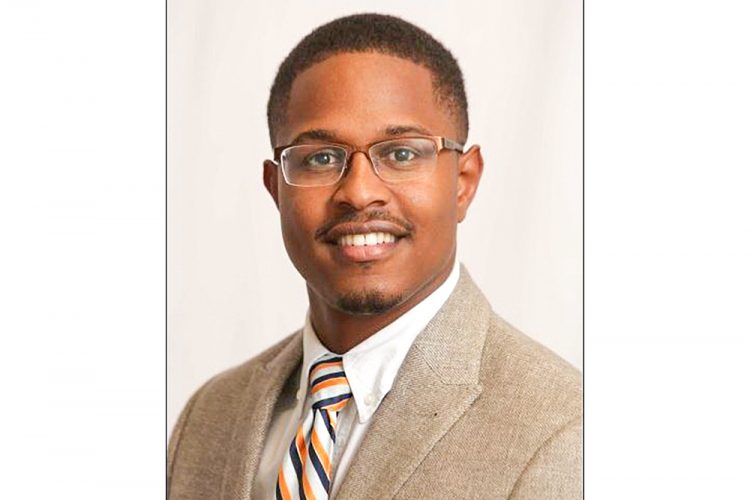 A young Vincentian graduate of the Trinity School of Medicine was the feature speaker at the school's recent White Coat Ceremony of the Class of 2022.
Dr Gamal Fitzpatrick completed his premedical and medical training at Trinity School of Medicine, graduating with the institution's 2016 class. He is currently enrolled in the internship programme at the Milton Cato Memorial Hospital.
At the ceremony, held on May 11, Fitzpatrick addressed Trinity's 33rd class, a group of 44 enthusiastic and committed future physicians.
Among the students joining Trinity School of Biomedical Sciences (premedical) were Vincentians Joel Bascombe and Xaria Young.
In his remarks, Fitzpatrick examined aspects of the life of the William James, whose uncertainty about his life direction was very apparent and who, even after dropping out of medical school realized that that was the field of his calling.
The young intern noted solemnly that, "His choice came with this pledge that 'From now on I am going to assume that everything that occurs in my life is my responsibility and that I have the power to do something about it!'" That affirmation led him to make the most important decision of his life. William James returned to medical school, finished, and later on became a Professor of psychology, doing such great work that has earned him that great title of "Father of American psychology".
The ceremony speaker expressed how inspired he had become by the psychologist's story as before joining Trinity he was at a crossroad of indecision as, while studying in Jamaica a choice of remaining there and becoming something he was not eager about; or returning home and becoming the physician he passionately wanted to be.
He told that Trinity helped with his answered. "I agonized about it for months, going to friends and family for advice. I made the decision to come to Trinity and I'm happy to stand here and say that I haven't regretted that decision ever since I made it!" He then took his listeners through experiences that he called, "a testament to the school", by which time the reassurance that each future physician felt must have doubled.
It was at that point that the incoming students rose with their prestigious white coats and walked towards faculty members who, in a symbol showing Trinity's trust in their ability to succeed in the pursuit of their passion at the institution, placed the coat over their shoulders. The ceremony speaker was sure that it was possible.
Fitzpatrick currently serves as an active member of the SVG Medical Association; an Executive member of the SVG Junior Doctors Association; and works part-time as a clinical tutor. His current professional interests are in community outreach, patient education programmes and preventative medicine.