Posted on
Grammar School student wins SSBQ for April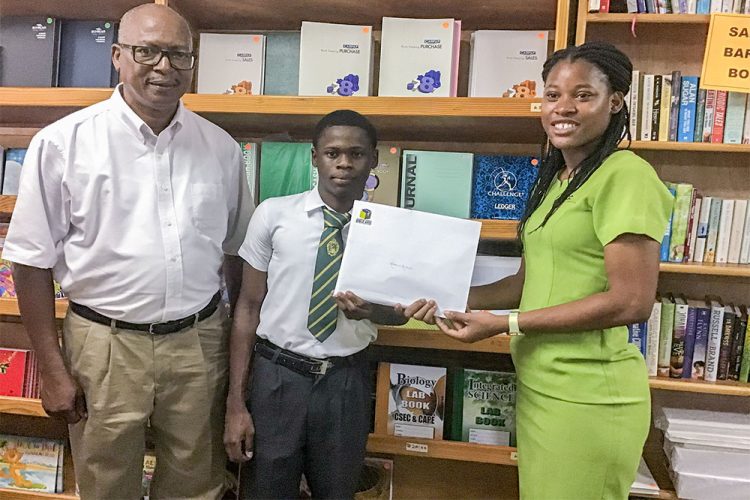 Matthew Richards of the St Vincent Grammar School, the winner of the Secondary School Bible Quiz (SSBQ) for April, received his prize on Monday. 
The prize, which is valued at near $600, includes $200 cash, a $200 voucher from Acute Cosmetics, as well as $100 voucher and a motivational book from Jujube bookstore.
Laverne Allick of Jujube presented the prizes to Richards.
Organizer of the Quiz, Joel Jack, is reminding 2019 graduating students that they are welcome to participate up to the August Quiz. Those who have a minimum of 10 months entries will be eligible to apply for the Distinguished Graduate Award.  The eventual winner will be dependent on the results of the 2019 CSEC examinations.
The SSBQ is an activity designed to help Secondary school students in SVG to maintain an interest in the Bible, which will be beneficial to them. www.ssbq.org