Posted on
Eustace thanks AIA for facilitating timely arrival of John Horne's daughter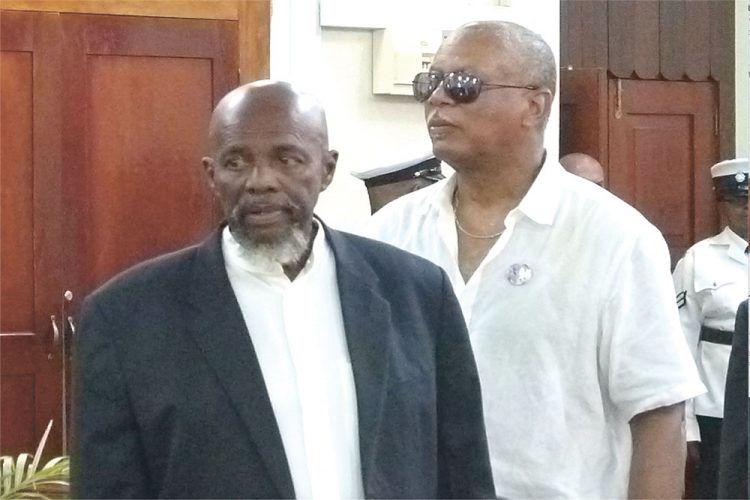 Arnhim Eustace, the former opposition leader has publicly thanked local airport authorities for their role in facilitating the arrival of a daughter of former parliamentarian, John Horne, in time for her to say goodbye to her father.
Eustace expressed his thanks in Parliament last week, as he stood during the Obituaries period to pay respects to Horne, who died on April 22.
He explained that on April 21, one of Horne's daughters was on her way home to see her father, but that LIAT had left 10 minutes earlier than scheduled.
Kande Horne-Kara's connecting flight from Fort Lauderdale had also been delayed by three hours.
The parliamentarian said that he and a number of others thought about chartering a flight, but that even with a charter, Kande would not have made it before 10 pm, when the airport is normally closed.
"We approached the necessary authorities and quickly, they agreed that the airport will be kept open for a while to facilitate the arrival of his daughter in St Vincent and the Grenadines and I want to thank them very, very sincerely," he said. "I think his family are very appreciative of the efforts made to facilitate them in this hour of need and those of you who attended the funeral would know how massive it was."
During the eulogy at Horne's funeral, Kande also thanked those who made it possible for her to arrive in St Vincent less than two hours before her father's death.
Prime Minister Dr Ralph Gonsalves also stood in Parliament to pay respects to Horne.
In reference to Eustace's comments, he said that the family had expressed their appreciation in a letter.
But as minister with responsibility for the airport and the Cabinet Office, Gonsalves said that he would convey Eustace's appreciation to the airport authorities and to Cabinet Secretary, Kattian Barnwell.