Posted on
Cash for winners in 2019 Fisherman's Day activities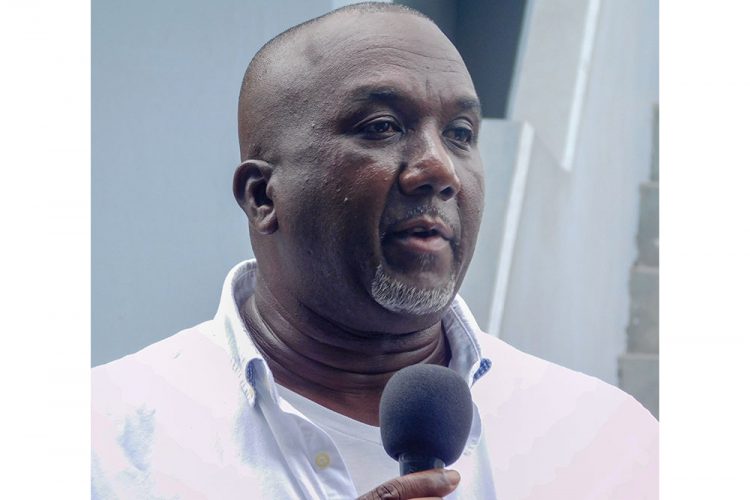 Instead of giving out boat engines, over $26,000 will be distributed to the winners in the class one and class two categories on Fisherman's Day 2019.
Raoul Lewis, the chairman of this year's Fisherman's Day Committee, said that this decision was taken because fisherfolk expressed that they would be happier with cash prizes.
"In the past, class one and class two were given an engine and the fishers asked to change it up a little. We're going to be giving four prizes in the class one and four prizes in the class two," Lewis said, while speaking at last Friday's launch of a month of activities leading up to Fisherman's Day.
In the class one category, the first prize winner will receive $10,000 and the second prize winner will receive $5000. The individual who takes home the third prize will be $2500 richer and the person who comes in fourth, walks away with $1500.
In the class two category, first prize starts at $4000 while the second prize is $2000. The third prize winner will receive $800 and the fourth prize winner will receive $400.
Fisherman's Day is being celebrated this year under the theme "Climate change affects the ocean, fish responsibly to sustain the industry".
The slogan is "We fish it, you dish it".
Jennifer Cruickshank-Howard, the chief fisheries officer (CFO) said the theme and slogan are focused on climate change because of the effects and serious threats that countries in the Caribbean are experiencing.
"The Fisheries Division is presently focusing on its mission statement to manage and develop the fisheries sector through the utilisation of available aquatic resources, by research, technology transfer and training," the CFO said.
She explained that this has helped the Division to develop a training manual for fishermen so that they can be educated about issues within the industry such as the impact of climate change and possible adaptation and mitigation measures.
Also included in the manual is training on issues related to the importance of safety at sea and Cruickshank-Howard said that this is to "improve fisherfolk knowledge and awareness so as to decrease the number of fishing incidents at sea and also to foster a culture of their safety within their fishing communities".
At last Friday's launch, Saboto Caesar, the minister with responsibility for Fisheries commended fisherfolk for the job they do as it calls for a lot of hard work and dedication.
He said that his ministry, in coming weeks, will be establishing a Fisheries Business Development Unit.
"…We speak about and we spend a lot of time addressing issues of production from the extraction standpoint. And of course, we do excellent work as it pertains to conservation and monitoring, but we also have to pay careful attention to the enhancement of the business side of things," Caesar said.
The Fisheries minister said that in order to build a thriving economy, there must be partnership between the public and private sector.
And he encouraged those managing the fish processing facilities at Calliaqua and Barrouallie to get on board in harnessing opportunities that are available for export.
He said that the government would assist in ensuring that they meet the requisite standards to export fish and fish products from St Vincent and the Grenadines.
Activities in Fisheries month include weeks of activities hosted by the four local fisherfolk organisations.
Barrouallie's week of activities began on May 12 and will conclude on May 18.
From May 18 to May 25, National Fisherfolk will host their week of activities.
The Calliaqua Fisheries Cooperative (CALFICO) will host their week of activities from May 26 to June 1 and Goodwill's (Kingstown) week of activities span June 2 to June 8.
A rowboat competition will take place on June 5, a beach seine competition is scheduled for June 3 to June 7 and the Female and junior competitions will take place on June 8.
The month of activities will conclude on June 10 with Fisherman's Day celebrations.