Posted on
Businessman injures man while attempting citizen's arrest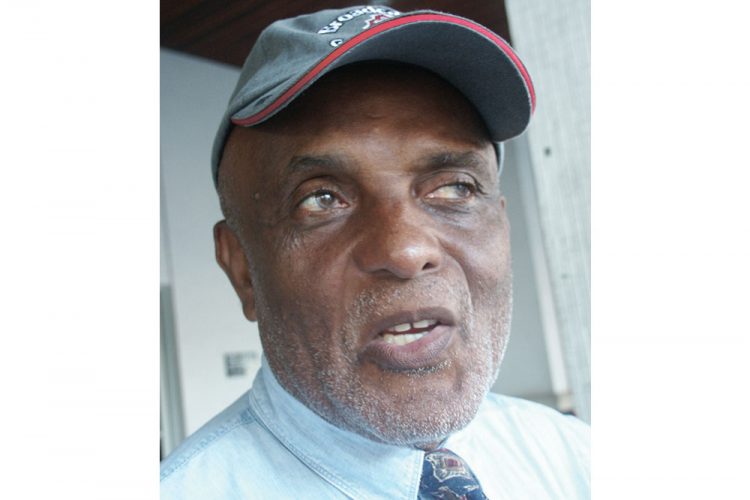 Vincentians who suspect that someone has committed an offence and wish to arrest that person, have been advised to think twice.
Attorney Grant Connell offered this advice in court yesterday, after his client Carlos Maloney, the 75-year-old former owner of Cross Country Radio, had been ordered to pay $700 for causing injury to a young man's fingers.
Maloney's defence was that he had suspected the young man, Carl Quow, of stealing his phone and that he was in the process of carrying out a civilian's arrest. However, he denied inflicting the assault bodily harm on the young man, and said that Quow's fingers were injured when he fell on the concrete in the process of running away.
Connell advised that Vincentians should instead call the police, even though the law permits in some circumstances for citizens to make an arrest.
Chief Magistrate Rechanne Browne added that there is also the issue of the level of force used.
According to the facts outlined in the trial yesterday, the incident occurred in the car park of Ace Hardware in Arnos Vale, on August 24, 2017. Quow said that he was there at around noon when Maloney came up to him and started accusing him of taking his phone. He said that Maloney pushed him down and he fell on his back. Maloney then came up to him and put his foot on Quow's hand and restrained him by placing his knee on his chest. Quow said he was choked by Maloney before the security guard came outside to assist. He told the prosecutor, Corlene Samuel, that afterwards his left hand was bleeding and he felt a little pain in different areas.
Quow said that he did not know Maloney before this incident.
Maloney gave evidence is court without much variation from what he had told the police. He said that he had gone to the parking lot on August 19, and someone stole his phone that was left in his vehicle, and he believed this person to be the complainant. He said he looked for the person every day since August 19, and it was on August 24 that he spotted Quow "loitering" in the car park and so he went in and parked there.
His version was that he had grabbed Quow and told him that he was going to take him to the police, after which Quow pushed him hard. He only went back a little, but Quow fell back "on his a**", and this was when he got injured, Maloney stated. Afterwards, Maloney said he restrained the young man and called to the security guard.
"He could have done something different…He could have told the police that the young man is there, he suspects that he's there but he didn't do that, he took it in his own hands," prosecutor Corlene Samuel summarized to the magistrate.
"The law permits him, arrest by private person, pursuant to the criminal procedure code, and it tells you that you can do that, and he did that. I don't know if he's a kung fu specialist or whether…he's an old, elderly man who just made a judgment call," Connell countered in his summary.
After the conviction, the prosecution requested compensation for the victim, and the chief magistrate agreed with this course of action. Maloney had no previous convictions during his 75 year life, and so Browne did not consider a jail sentence.
Therefore, $700 was ordered to be paid forthwith, with a default of three months imprisonment.