Posted on
Belair Mineral Spa gets facelift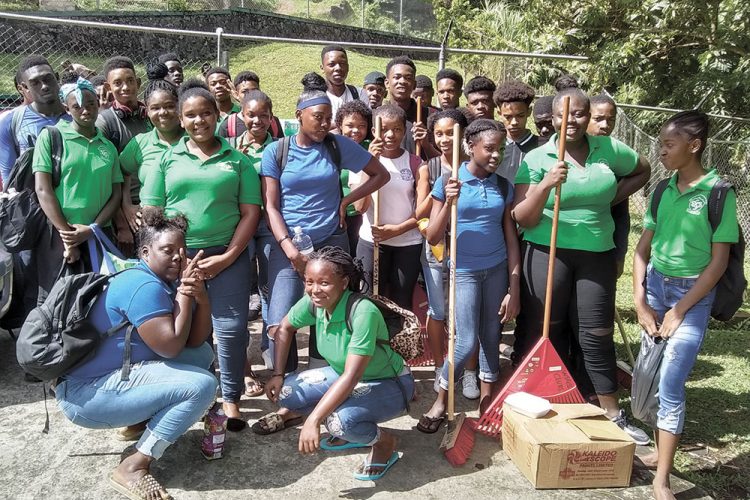 The Girl Guides and Environmental and Art Club members of the West St George Secondary School teamed up with the Resistance Heartbeat Drummers to clean and repaint the Belair Mineral Spa on May 9.
This cleanup campaign was made possible by the Central Water and Sewage Authority who donated cleaning supplies and paint.
The students were ecstatic to clean and repaint the spa. All students worked hard to get the job done in one day.
These clubs from the West St George Secondary School decided to clean up the mineral spa to help beautify this magnificent tourist attraction and to also strengthen the community ties with the school.
A decision was taken by the clubs to continue this cleanup campaign once every term.
The school would like to express a heartfelt thank you to the CWSA for their donations, to parliamentary representative Cecil McKie for his encouragement and support and to the Resistance Heartbeat Drummers for allowing the school to join with them to continue this cleanup project.