Posted on
Vincentians may pay 25% less for electricity by 2021 -PM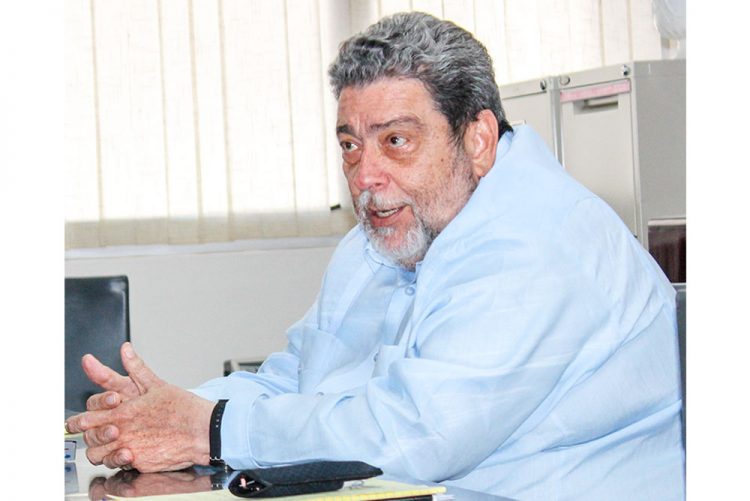 By the end of 2021 or latest February 2022, the possibility exists that Vincentians will pay 25 per cent less on their electricity bills.
"If you paying $200 a month now to…VINLEC, you will pay $50 less a month and that is like you get a tax cut," Prime Minister Dr Ralph Gonsalves said on May 6 at Lot 14, Bamboo Range.
Gonsalves said that the decrease in electricity cost is expected as this country is hoping to have its first geothermal energy plant up and running by February 2022 the latest.
Studies show that our geothermal resource is good and possesses electricity generating capacity at around 100 megawatts.
At the moment, this country's peak demand for electricity is around 21 megawatts and increasing. The increase comes because of projects like the Argyle International Airport (AIA) and hotel construction.
The Prime Minister said that while we may have a 100-megawatt source of geothermal power, it does not mean we are going take advantage of it.
"We doing a 10 megawatts plant, that's the plan, but remember that we have hydro and solar and as the policy makers and the advisers look at the mix, we will have to see whether competitively, solar may become cheaper than geothermal and if the battery storage technology develops to the extent that some persons expect it to develop," the Prime Minister said.
He added that the government understands the issues as it relates to electricity generation and will be making the judgement as they move forward with the aim of making persons pay less for electricity.
Gonsalves said that even if at the end of exploratory drilling, the geothermal reservoir is less than what has been predicted, we are still going to be able to have a geothermal energy plant that will help reduce energy cost to consumers.