Posted on
Invest SVG launches Angel Investing Pilot Programme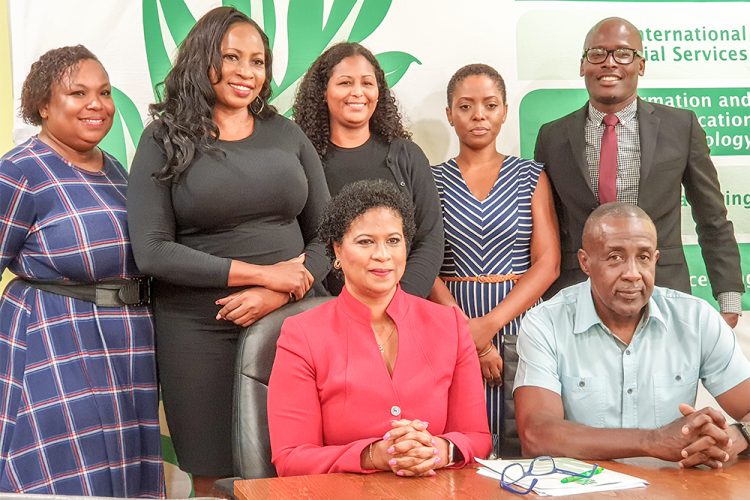 Operators of Micro, Small and Medium Enterprises (MSMEs) here are being given the opportunity to pitch their businesses to people who can help them take their operations to the next level.
Invest SVG, on Tuesday, May 7, launched an Angel Investing Pilot Programme to help MSMEs source funding and grow their businesses.
Angel Investing is defined as the practice of High Net Worth Individuals (HNWIs) investing their personal time, money and expertise into early stage businesses in which they have no family connection, to help those businesses to grow and realize a financial return on their investment over the long term.
It also involves providing access to influential networks. Business angels take a more active role in the business that a traditional private investor.
Speaking at the launch, Executive Director (ED) of Invest SVG Annette Mark said that members of the public are invited to apply for the chance to pitch their businesses. Applications forms will be available by early next week while the closing date for applications is Friday, May 31.
Sixteen businesses will be chosen from the applicants and four platforms will be created where the candidates will make their pitch to local angel investors. The winner of each pitch will qualify to present their idea on October 29 at the Everything Vincy Expo. They will be given US$500 and training for the final pitch.
A grand prize of US$2000 will be awarded to the overall winner and the opportunity for an OECS angel to invest capital and expertise in their business is possible.
Mark noted on Tuesday that the key role played by small businesses as drivers of economic growth has been acknowledged by policy makers. However, while the sector helps build greater economic resilience, access to financial resources is one of the main hindrances to growth.
"This access to finance challenge is compounded by the fact that tradition institutions are reluctant to lend to them," said Mark who added that regionally, over 25 firms have benefited from angel investing to the tune of millions of dollars.
Chairman of the Board of Directors of Invest SVG Anthony Regisford said at the launch that the program comes at a timely moment.
"A lot of small micro businesses complain about the access to finance to put their business on a different level and it is these times that we have to be creative to find financing to help.
"Commercial lending is often not viable because commercial banks are risk-averse they like things that are more predictable," said Regisford.
The Caribbean Development Export Agency (CDEA) is playing a pivotal role in the local program. They will offer technical and financial assistance to ensure that the programme meets it objectives.