Posted on
Incidents could be avoided – VINLEC CEO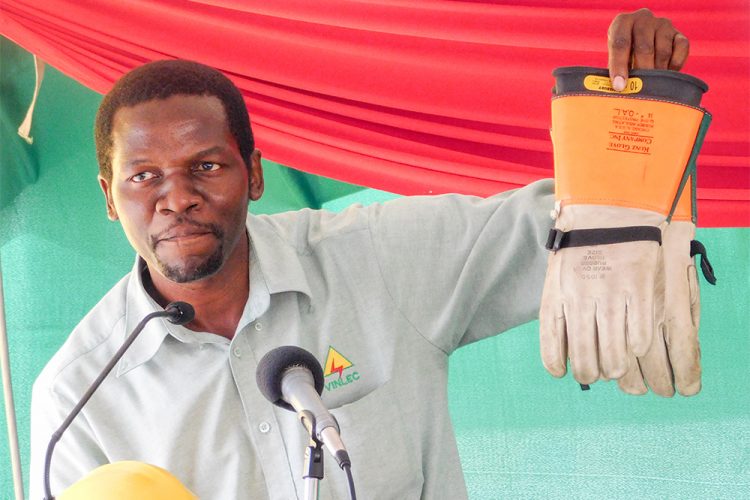 All incidents involving VINLEC workers on the job could have been avoided if people had worked together.
Thornley Myers, the chief executive officer, said this last Friday when the utility company officially launched their activities for Environmental Health and Safety Month 2019.
Myers said that there were six incidents in 2018 with four resulting in personal injury to employees and two resulting in incidents to members of the public or contractors.
"And they all were preventable. When I say they all were preventable, it would have taken the individual and collective effort of the individuals involved, team involved and the organisation," the CEO said.
He added that when an incident occurs in the workplace, people are often quick to assign blame to one individual. But he said that where an individual fails, it is likely that teamwork could have helped in preventing that incident.
Myers said that when workers don't carry out their duties in a safe and efficient manner, then they fail themselves.
He further stressed that the issue of health and safety should never be taken lightly.
And Myers encouraged employees to strive to be incident free so that no incidents are recorded at VINLEC whether for employees or members of the public.
Anthony Patterson, the environmental health and safety officer said that utilising the right equipment can help protecting staff from various hazards.
But he added that having the right equipment can only go so far.
"…The most critical factor in terms of safety…is the human factor," he said. "Sometimes interpersonal relationships or the person, you as an individual, how you conceive your job, how you relate to that job as it relates to health and safety and carrying out that job, not just with the intention of being efficient but carrying out that job in as safe a manner as possible."
The EHS officer said that training for certain hazards will continue throughout the year. And he encouraged everyone to commit themselves to practicing vigilance and being safe on the job.
Environmental Health and Safety Month 2019 is being celebrated at VINLEC under the theme "Safety ties us together – health and safety 24/7".
Dr Jerrol Thompson, feature speaker at the event, gave a comprehensive presentation, which focused mostly on the health aspect of the theme.
He explained how certain diseases such as hypertension and diabetes affect the body and gave several tips on how a healthy body can be maintained.
"We have to get people moving again," Dr Thompson said.
Dr Thompson encouraged the audience to have regular screenings for various cancers and to make conscious choices when it comes to their health.
Wellness workshops were held this week with specific emphasis on physical fitness, ergonomics and wellness policy for VINLEC workers.
And the company will engage in school visits today.
Other activities for the EHS month include more workshops and school visits, an appreciation ceremony, a health check and fruit day and wellness walk and games.
A closing ceremony will be held on May 30 with public speaking, song, drama and poetry competitions.