Posted on
'The Guiding Light' celebrates its 30th anniversary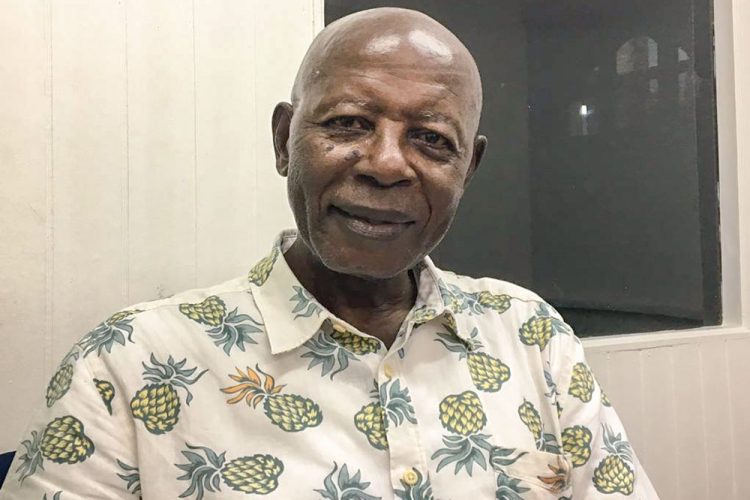 When Bishop Hollis Charles started "The Guiding Light" on NBC radio three decades ago, he did not think that the programme would have the kind of reach that it has achieved in its time of existence.
The gospel radio programme, which is a product of the Bethel Gospel Assembly, celebrated its 30th anniversary in April. It is usually broadcast on NBC radio at 5:45pm every Friday for 15 minutes.
Bishop Charles added that the radio programme's listenership extends beyond the borders of St Vincent and the Grenadines to other countries including Trinidad and Tobago, the United States and Canada.
"It's really a blessing to be celebrating 30 years of broadcasting," Bishop Charles told SEARCHLIGHT in a recent interview. "We have a wide listening audience, here in St Vincent and overseas, we get some good, positive commendation. Many people have been blessed listening to the broadcast. Sometimes we get letters, sometimes people meet me on the street and say the broadcast was a blessing."
He said that his wife, Jestina Charles was a source of encouragement and tower of strength for him over the last three decades and he is grateful for her support.
"To be honest, I really never dreamed that it would reach so far. Before I started out, I used to have everything written before me on paper. But after certain years, I think I have matured," he said.
The Bishop said he usually starts the programme with an introduction and prayer, before playing an excerpt of the sermon from the previous Sunday's church service.
As a way of introducing variety to the programme, Bishop Charles also said that he likes to play music from a special CD: "Songs to cheer the heart".
The programme host believes that people using the airwaves to disseminate messages can be too critical at times and use their platform to assassinate other people's character.
He said he does not believe these messages are fit to be broadcast because it is not useful in any way.
Bishop Charles added that radio should be used to educate, encourage, uplift and disseminate positive messages. And that is the content that listeners can get from listening to "The Guiding Light".
While he initially did not foresee the longevity of the show, the Bishop hopes to turn the programme over to youths in the future so that they can continue to minister God's word to the people.