Posted on
Celebrating International Nurses Day 2019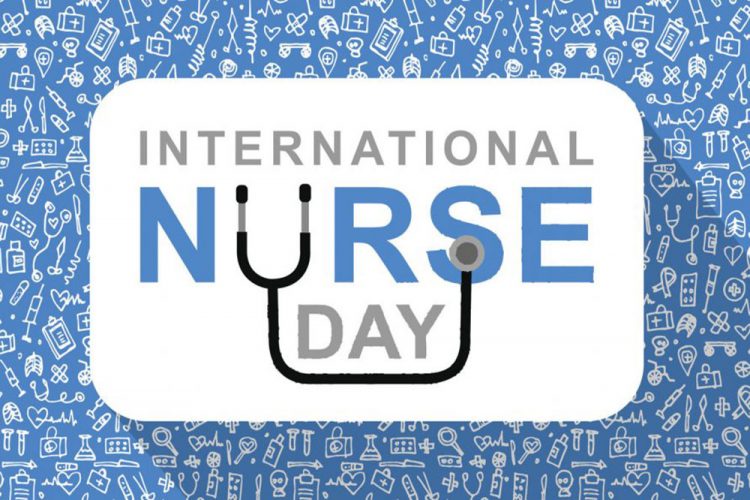 Message from the President of the SVG Retired Nurses Association:
May 12 is observed worldwide as International Nurses' Day to mark the contributions that nurses make to society; it is also the anniversary of Florence Nightingale's birth.
Florence Nightingale was a British nurse who is recognized as the founder of professional Nursing. She was also called "the lady with the lamp because of her habit of making rounds at night with a lamp as she attended wounded soldiers during the Crimean war.
National Nurses week was introduced in the United States of America by the American Nurses Association and took decades before it was established.
In 1953, Dorothy Sutherland, an official with the department of Health Education and Welfare, proposed that President Dwight D Eisenhower proclaim a "Nurses Day "he did not approve it. The idea went back and forth to congress over the years and failed. In 1982, the American Nursing Association (ANA) formally proclaimed May 6 National Nurses' Day, then President Reagan that year declared it National Recognition Day for nurses.
In 1993 ANA extended Nurse Recognition Day to a week May 6 to May 12 and proclaimed it National Nurses week permanently.
The International Council of Nurses (ICN) has celebrated May 12 since 1965. It was formally established as International Nurses Day in January 1974.
Some Celebrations around the World are:
United Kingdom: A service is held at Westminster Abbey each year, where a symbolic lamp is passed from one nurse to another then to the Dean who places it on the high alter, this signifies the passing of knowledge from one nurse to another.
United States of America: Hospitals and other Health Care Organizations organize health fairs, seminars, fundraisers and other activities that highlight the Nursing profession during this week. The SVG Nurses Association of New York celebrates with a Church service.
China: Nurses reaffirm their loyalty to Florence Nightingale's pledge.
Australia: Award ceremonies are held, and a nurse of the year is selected. Other ceremonies honouring nurses are also held.
St Vincent & the Grenadines: The Retired Nurses' Association organizes a Church service and a fundraising tea. This year the tea will be held on May 12 at 2:00 pm at the Prime Minister's Residence.
Canada: Media events and educational conferences are organized.
As we celebrate nurses' week, we must remember its history; and our own history here in St Vincent and the Grenadines (SVG). Let us remember the leaders who paved the way and on whose shoulders we stand. A few examples of those who had an impact on the Nursing profession in SVG and elsewhere and have since passed on are; Sister Carroll Connell, tutor at the school of Nursing; Sister Elma Dougan, tutor at the School of Nursing and later Principal Nursing Officer in the ministry of Health. These two instructors guided young nurses both professionally and socially and helped to mould those who later became successful leaders. Sister Doreen Richards was one of the founders of the Caribbean Nurses Organization (CNO). Sister Dorcas Dublin and Sister Mavis Maule, Home Sisters at the nurses' hostel, whose job it was to watch over the young nurses after the classroom and work, no easy task. For those who had the privilege of being under their watchful eyes, they will long be remembered. To those who are still with us, we salute you. There are many others which I am sure you will reflect on as you read this message.
During this week let us focus on nursing as defined by the International Council of Nurses which states that "nursing encompasses autonomous and collaborative care of individuals of all ages, families, groups and communities, sick or well and in all settings. Nursing includes the promotion of health, prevention of illness and care of the ill, disabled and dying people." (ICN, 2002)
Nursing is a noble profession and cannot be defined without using the word "care." Its future rests in the hands of today's students. The 2019 National Council of Nursing's theme, 'Balancing the mind, body and spirit' is an important ingredient for today's students and nurses in order for them to apply the 2019 American Nurses Association slogan, "ADVOCATING, LEADING, CARING," in so doing nursing's future will be strong.
Advira Providence –SVGRNA President