Posted on
Bequia to host a Caribbean First
Community Design Assistance team visits this month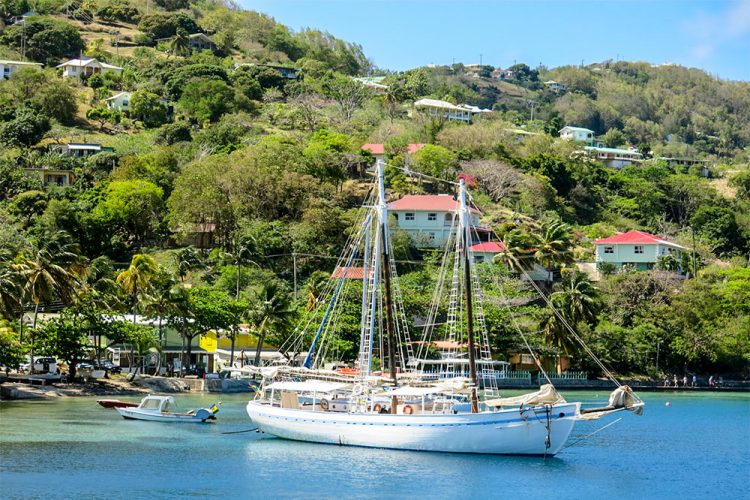 Since 1967, volunteer Regional/Urban Design Assistance Teams (R/UDATs) from the American Institute of Architects have helped more than 150 communities create action plans for the sustainable development of their towns. On May 30, the first R/UDAT team to ever assist a Caribbean community will arrive in Bequia.
Each R/UDAT project is designed as a customized approach to community assistance that incorporates local realities and the unique challenges and assets of each community. Each Design Assistance Team is assembled with the goal of bringing an objective perspective to the community and providing an independent expert analysis and technical advice that serves the public interest.
The American Institute of Architects has a four-decade tradition of designing community-driven processes that incorporate substantial public input. This approach allows the Design Assistance Team to build on the substantial local expertise already present and available within the community and leverage the best existing knowledge available in formulating its recommendations. Community outreach is currently underway in Bequia and a survey is being taken to gather as much input from the Bequia public as possible.
In 2017 a broad-based local steering committee in Bequia submitted a formal application for a R/UDAT project to the American Institute of Architects. The project was evaluated and accepted, and the "Bequia Waterfront Development Plan" will be the very first R/UDAT project to take place in the Caribbean.
As the project application stated, "Our problem is: How to sustainably reinforce the identity and utility of Port Elizabeth's waterfront area as a 'gateway' and a focus of public activity for residents and visitors alike."
Last summer, an initial visit was conducted by Joel Mills and Erin Simmons of the American Institute of Architects to meet key stakeholders, refine the scope of work, and determine needed expertise for the R/UDAT team. In the following months, a team of experts in the required fields was recruited and provided with a variety of materials — ranging from a schematic of the existing drainage in Port Elizabeth, to a copy of the never instituted 2007 "Bequia Harbour Front Development Plan", to CAD drawings of the current space use — to study before their arrival.
The R/UDAT team will be in Bequia from May 30th through June 3rd. While on the island, they will undertake a comprehensive tour of the project area and a series of key stakeholder meetings, and hold a "town hall" meeting open to the public. Times and venues of public meetings will be announced shortly.
At the end of their visit, the R/UDAT team will provide a comprehensive pro bono report including a series of key recommendations that the Bequia community can prioritize moving forward to achieve its aspirations for the Port Elizabeth waterfront area. The R/UDAT team's report will be shared in a public presentation as well as in permanent form.
If you'd like to know more about this project, please contact [email protected]