Posted on
Auto-body technician to unveil new creation tomorrow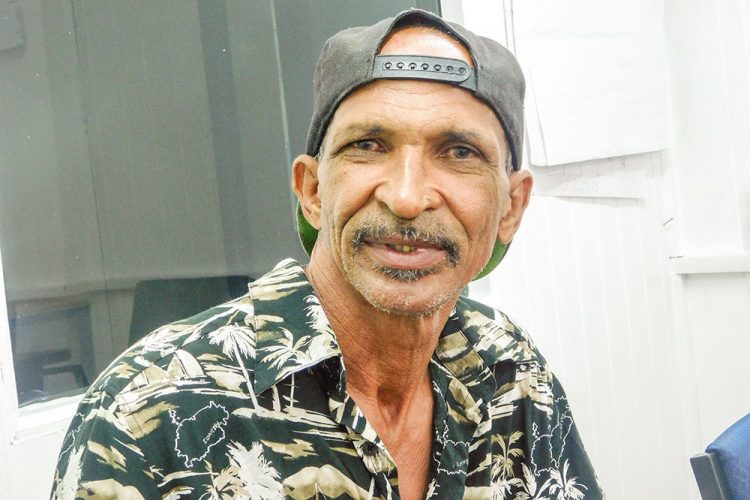 A local auto-body technician has designed and built an automobile that he says is to be driven by children between the ages of four and 10 years old.
Mark Sardine visited SEARCHLIGHT recently, to talk about the automobile, which will be unveiled tomorrow at the Grand View Hotel at 6pm.
He said that the patent for his design is pending but he built the vehicle for the youths of St Vincent and the Grenadines so that they can be more involved in racing as a sport.
"This machine right here; I went to the race track and I saw the kids have nothing to do. So I showed it to the race promoter and he like the programme. I asked him if he could introduce this machine so the kids would participate in those days when we have race in our country," Sardine said.
The auto-body technician has significant years of experience in the field, having lived and worked abroad for over 30 years.
He returned to St Vincent six years ago and he said this was the second prototype he has built locally.
Sardine has dubbed this second prototype, "Phase 1 Ice".
Explaining, the name, he said: "Stage one starting from 4 to 10 year olds and the reason I call it Ice, it carry not just three diamonds, it carry six diamonds on the vehicle to let you know we are Vincentian. Every dust and ashes from volcano sparkle in our souls."
Sardine said that the automobile is strictly for sport racing and will not be allowed on the streets to ensure the safety of the children, who are expected to be driving the vehicles.
He also said that he will work along with parents and the local race committee to provide proper knowledge so that the kids are properly educated and know how to manoeuvre the vehicle.
Sardine said that he will also pay tribute to men who have contributed significantly to auto sports in St Vincent and the Grenadines, at tomorrow's event. He said these men include Paul MacLeish, Bex Gonsalves, Tony Sardine, Tony Abbott, Lester Woodley and Nigel St Hilaire.
The auto-body technician said that the vehicle will be driven by his nephew, Malik Sardine.
And he extends an invitation for families to come out to the event to learn more.
"I will share more information so you and your family can understand what it will take to build a better country. I will ask every Vincentian again who have gotten that golden opportunity, who go out there and got the knowledge, come and share it with your country," he said.