Posted on
Police trying to shutdown my business – Bar owner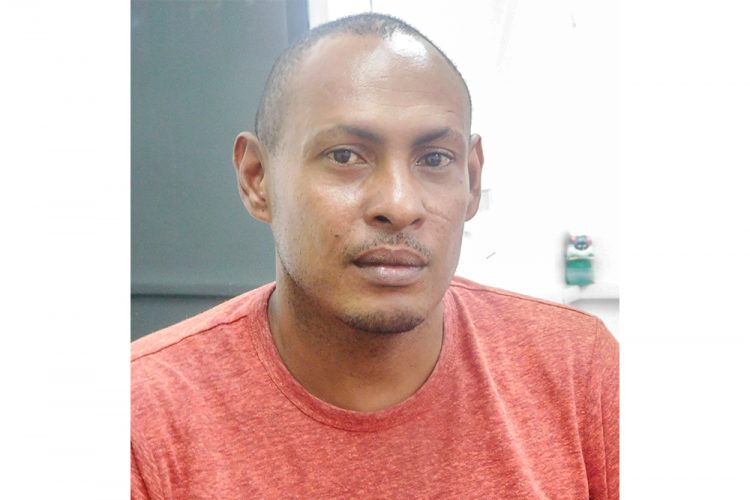 A bar owner in Sandy Bay is of the view that local police are trying shut down his business because of his perceived political affiliation.
Brod Nanton, the owner of Brod's Bar visited SEARCHLIGHT this week to express his frustration with police, who he says have rejected his applications for permission to have parties at his bar.
He added that this has been happening since December and he believes that it's "a politics thing".
"They're trying to close my bar down. I was working in Buccament all the time. I went back to Sandy Bay, open the place and the place start to get nice. All of a sudden, they just shut me off," the bar owner said.
"So right now, they stop giving me permission for my party. The last permission I took up there, they throw it away. And today, my girlfriend went back for the permission that we wrote and the officer told her he never see one for a long time – which he is lying – and he said he wish I never send back any permission for any one of my party."
Nanton said that every other bar in Sandy Bay has been allowed to have parties and according to him, they support the Unity Labour Party (ULP). And he said he is being denied permission because his father and other members of his family support the New Democratic Party (NDP).
He further said that there has been no sort of altercation at his bar so he is unclear why the police are denying his applications to host parties at his bar.
"…When you go to places [overseas], they have three, four, five bars. Every bar active on the night. It's where you want to go and spend your money, you go and spend money. They don't have it like that in Sandy Bay. Sandy Bay is a backwards place. They want if Hog Hole open tonight, my bar, I must close it for the whole night," the bar owner said.
Nanton added that he has four children and his bar is the only job he has to support his family.
When contacted by SEARCHLIGHT, Commissioner of Police, Colin John said that absolutely no discrimination against Nanton or anyone else is taking place on the part of the police.
John said that he is aware that Nanton and other persons from the area have applied for permission to have parties.
But at a meeting with the divisional commander, Assistant Superintendent of Police (ASP) Trumpet, persons in attendance agreed that they were prepared to have permission granted on a rotational basis.
"You might find that more than one person want to have activities around the same time and in the same close vicinity. So Trumpet had a meeting with them and they agreed they would take turns as to when persons would have their functions. That's what has been happening," the commissioner explained.
He added that this decision was taken to also ensure that officers in the area can properly police the different functions because of issues that they have encountered in the past.