Posted on
Bequia whalers breaking hunting rules – Mitchell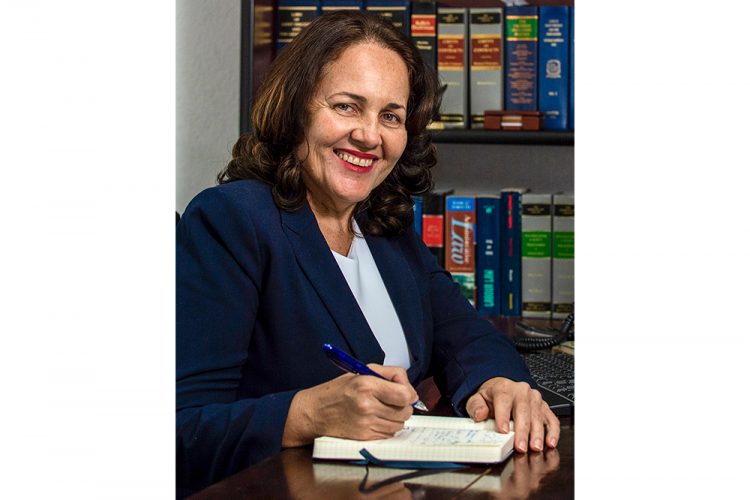 Louise Mitchell, Executive Director of the St Vincent and the Grenadines Environment Fund (SVGEF) says whalers on Bequia are breaking the rules which govern the hunt by using speedboats to catch whales.
Mitchell's observation came last weekend, following the catch of two humpback whales in the waters off the Grenadine island, a hunt that was documented by video recordings and photographs and published on social media.
On Tuesday, Mitchell said footage circulating on the Internet depicts parts of the hunt and what is obvious to her is that speedboats were central to the killing of the whales.
"In many of the photographs and videos the whale boat is nowhere in sight," stated Mitchell.
She said this is problematic because St Vincent and the Grenadines (SVG) was only given a quota of four whales a year because we successfully made a case to the International Whaling Commission (IWC) that whaling here is an aboriginal activity.
"…And in all the statements that the government would have submitted to the IWC over the years, the claim is that we are engaged in traditional whaling using the same techniques and methods that we used in the 1870s," Mitchell told SEARCHLIGHT.
She said the traditional whale boat is expected to harpoon the whale, bring it alongside the boat, after which the speedboats could be used to assist in killing the huge mammal.
"… As far as I know, there was only one whale boat that was out whaling and that was Kingsley Stowe's boat and his whale crew," said Mitchell.
Noting that two whales were killed, she questioned if one whaling captain and crew were able to kill two whales or were regular fishermen who are not part of a whaling team or boat out whaling.
"Didn't they have a major role to play in the killing of those whales? We have to have a conversation with the IWC about this.
"I just think it's time we have an honest conversation about how whaling actually takes place in Bequia," Mitchell said.
But in response, whaler Kenrick Decoteau, a Bequia fisherman who was involved in the hunt that netted the two humpbacks said that using a speedboat is more humane as it takes less time to kill a whale using the modern vessel.
He said he hunts with the whale boat "Perseverance," his uncle's boat, the same vessel that killed a 45-foot humpback late last month.
"We had six/seven men on the boat. We use a harpoon, they tell we to kill it humanely, as quick as possible," said Decoteau who explained if you do not use the speedboat, you are going to be at sea for hours harpooning the mammal," which some may consider torture.
Decoteau said a traditional lance is used to kill the mammal, although the fisheries department allows whalers to use other methods, but some of these methods are too expensive.
"It's not like we just going there to kill. We can't kill anything under 25 feet, we try to do everything by the specifications that they put to us," the fisherman stated.
Decoteau say they must follow several rules while whaling, which includes taking photographs of the whale's tail.
"Everything is a problem. Is just survival. We trying to do this thing from tradition," Decoteau said.
Director of Grenadines Affairs and the country's Commissioner to the IWC Edwin Snagg says that the whalers are using the old methods to hunt the whales, but how you actually get to the whale is "a horse of a different colour."
"What you mean they must go out there in a sailing boat? Nobody goes to sea in a sailing boat anymore without engine, you can lose your life," Snagg said.
He said that the IWC would never sanction SVG because of the use of speedboats. He noted that Mitchell has made her case on numerous occasions at the IWC and she wants SVG to have a quota of zero whales per year and she has failed on all her tries.
He stressed that organisations which demand that we change our way of life to suit them are not being respectful to us.
Snagg also stated that neither Mitchell nor anyone else can get away from the way of life practiced by locals and whale catching is a tradition that brings Bequia to life.