Posted on
PM awaiting report from police on MV Gem Star fire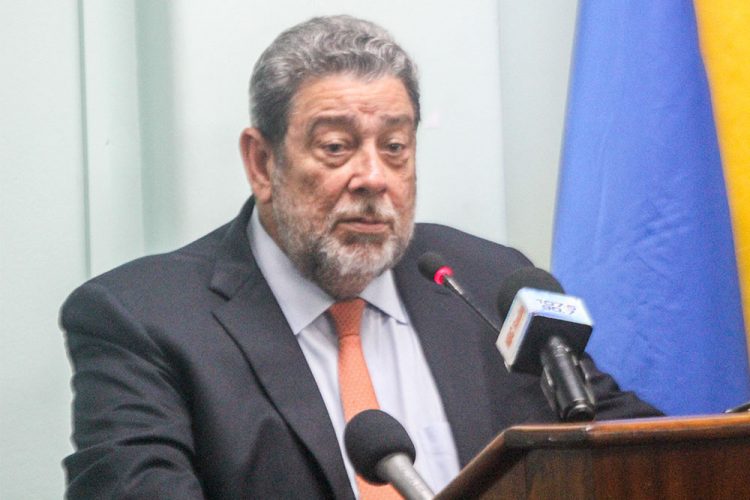 Prime Minister Dr Ralph Gonsalves has called for a detailed report on the fire that ravaged the MV Gem Star.
"I am very distressed about it," Gonsalves said on Sunday during a call to the 'Issues At Hand' programme on We FM.
He said he has already spoken to the Commissioner of Police (COP) Colin John and the fire chief Superintendent Joel James about submitting a full report on the incident.
On Monday April 8, a fire broke out in the lower levels of the vessel which was anchored at the Grenadines Wharf in Kingstown. The fire was said to have been started by a welding job that was being conducted on the vessel. The burning boat was towed to the waters off the reclamation site on Tuesday, April 9, after persons, including members of the local fire service fought unsuccessfully for hours to put out the blaze which eventually burnt itself out.
"I know the fire services have been subjected to some public criticisms on the part of some persons on the need for more training and they did not respond in the manner in which they should have responded.
"I raised some of those things with him (the fire chief) and he has answers and he has not accepted some of the public's criticisms, so I have asked, and I am awaiting the report," Gonsalves said.
The Prime Minister said that when something like this occurs, it seems as if everyone becomes an expert, but life's experiences have taught him to be cautious.
"Everybody who does something, however small, that person becomes the most important individual in the whole story, but I saw that the DeRoche family singled out a number of persons who really helped, the fire brigade being one, brother Howard who helped, Julian Francis…several persons who were given great credit," Gonsalves told listeners.
The Howard referred to is Keith Garnet Howard of Howard's Marine Ltd who told SEARCHLIGHT last week that he thinks the fire could have been contained if his advice had been taken.
Gonsalves said that he was told that the fire was started by welding, so he is wondering if all protocols for conducting welding on a vessel of this nature were followed.
"If you are doing welding in an enclosed area, I would expect you would have a fire extinguisher, fire protocols…so that maybe our own regulations need to be reviewed in that regard.
He stated that locally, we have built up a reasonable fire service, but it is a work in progress like anything else.
In relation to the requested report, Gonsalves laid out his expectations.
"I am not going to be satisfied with just a polemical thing that some people say, the fire department say…I would want to get a very informed analysis," said the Prime Minister while noting that he is not talking about an enquiry because he is not seeking to lay blame.
"I am seeking to see if in a situation like that whether there was the equipment aboard the vessel …whether the protocols to be followed were followed and the same thing in relation to the fire services and the work of volunteers," Gonsalves said.