Posted on
SSBQ March winner collects prize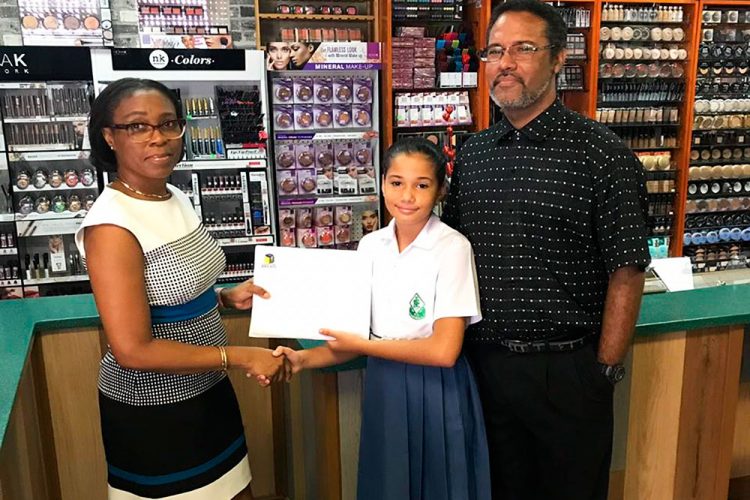 Ana Cepeda, a student of the St Joseph's Convent Kingstown received her prize for winning the Secondary School Bible Quiz for March at Acute Cosmetics on Monday, April 8.
Students from eleven schools participated, with the most entries coming from the Adelphi Secondary School.
The presentation was done by Monique Mills, proprietor of Acute Cosmetics and a major benefactor of the Quiz in the presence of Ana's dad, Pastor of the Biabou Evangelical Church.
Ana said her mother, who is a teacher, introduced her to the Quiz. Joel Jack the organizer said he will like to see many more students participating monthly as it will help to heighten their love for the Bible.
Information can be seen at www.ssbq.org, in Searchlight and on the SSBQ page on Facebook.