Posted on
Lewis returned as Chairman of the CCJ Trust Fund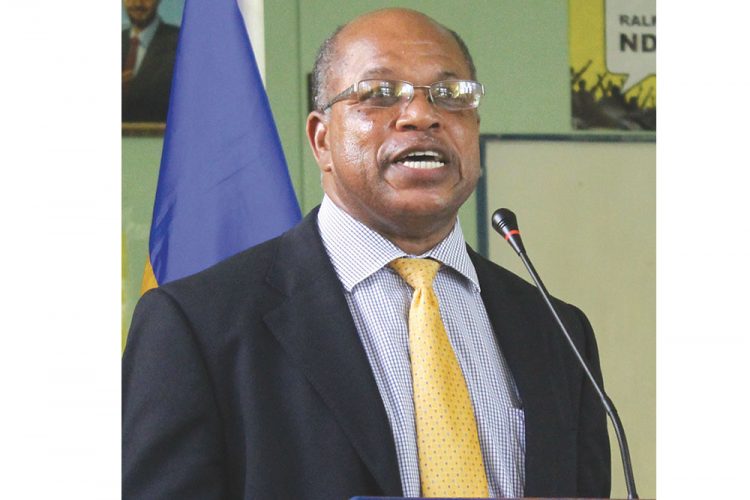 DR LINTON A. Lewis was on Monday, April 8 re-elected Chairman of the Board of Trustees of the Caribbean Court of Justice Trust Fund (CCJTF).
Lewis became a member of the Board in 2010 and by 2013 he was elected as Chairman to replace Dr Rollin Bertrand of Trinidad and Tobago. The Chairman and Vice Chairman by law are elected to serve for a period of three years after which those positions become vacant and elections are held to fill those vacancies. In 2016, no one opposed Lewis for the position of Chairman but on April 8, 2019, he was challenged by Ramesh Dookhoo of Guyana.
Christine Sahadeo was also retained as Vice Chairman. Musa Ibrahim challenged Sahadeo for the position of Vice Chairman.
Sahadeo, who is an Attorney- at-Law and Chartered Accountant was a former Junior Minister of Finance in Trinidad and Tobago but is currently a Senior Lecturer in Tax and Finance at the University of the West Indies St. Augustine Campus.
The other members of the Board of Trustees are the Chief Justice of Trinidad and Tobago, Justice Ivor Archie; Andrea St Rose Barrister-at-Law and Chartered Accountant; Oswald Barnes former Director of Audit of CARICOM; Musa Ibrahim, Chartered Accountant; Ramesh Dookhoo, Business Consultant; Ruggles Fergusson Attorney- at-Law and Dalton Lee, Business Consultant.
The CCJTF was established by law in all CARICOM countries to finance the Caribbean Court of Justice (CCJ) into perpetuity.
In an effort to avoid and remove any perception that the Judges of the CCJ were appointed and financed by politicians in CARICOM, the Regional and Judicial Legal Services Commissions (RJLSC) was established to appoint judges and the CCJTF was created to finance the CCJ and RJLSC. In 2005, CARICOM governments contributed $US100 million to the Fund to be invested by the Board of Trustees and to finance the capital and operating expenses of the CCJ and RJLSC. To date, the balance of the Fund is US $87 million after having spent over US $90 million to finance the operations of the CCJ, the RJLSC and the CCJTF.
Lewis, who is a Barrister- at-Law and Chartered Accountant also holds a PhD in law. He was the President of the St Vincent and the Grenadines Bar Association and Chairman of the New Democratic Party.
At the end of the three-year period in 2022, Dr. Lewis would have served nine years as Chairman of the CCJTF. In July 2018, Justice Adrian Saunders, who is also a Vincentian was elevated to the position of President of the CCJ.