Posted on
GECCU signs 7th collective agreement with CTAWU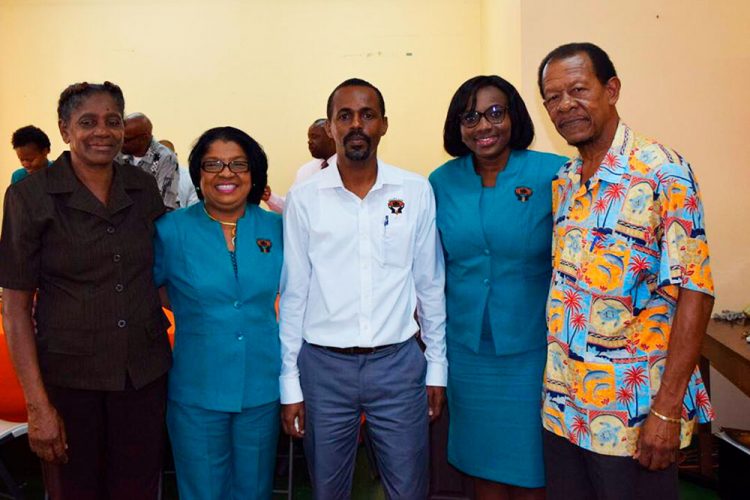 THE GENERAL Employees Cooperative Credit Union (GECCU) signed its seventh collective agreement with the Commercial Technical and Allied Workers Union (CTAWU) on Wednesday.
The memorandum of agreement is intended to promote economical and efficient operation of work within GECCU. It aims to avoid industrial disturbances, while achieving the highest level of performance by employees.
The agreement covers hours of work, overtime, medical and pension plans, occupational safety and health, voluntary separation and retirement, uniforms, education and training, grievance procedure, code of discipline, work rules and job description, HIV/AIDS, study leave, prolonged illness, maternity leave, trade union education leave, scholarships for staff children and other allowances such as displacement,travelling, subsistence, and Grenadines allowance.
The agreement was signed by Gary Matthias – President of GECCU, Harold Lewis – Vice President of GECCU, Brian Alexander – Board Secretary or GECCU, Joseph Burns Bonadie – General Secretary of the CTAWU, Cheryl Bacchus – President of the CTAWU, Danny-Lee Francis – GECCU Shop Steward and Keon Findlay – GECCU Assistant Shop Steward.
Racquel Jacobs-Lawrence, the acting Labour Commissioner witnessed the signing.
GECCU's first agreement with the CTAWU was signed in December 1999. This agreement is the seventh one to be signed since GECCU became unionized. Negotiations began in October 2018 and were completed in March 2019.
The agreements are usually effective for three years. This current agreement is retroactive from May 1, 2018 and will run until April 30, 2021.