Posted on
Poet dedicates anthology of poems to Pat Prescod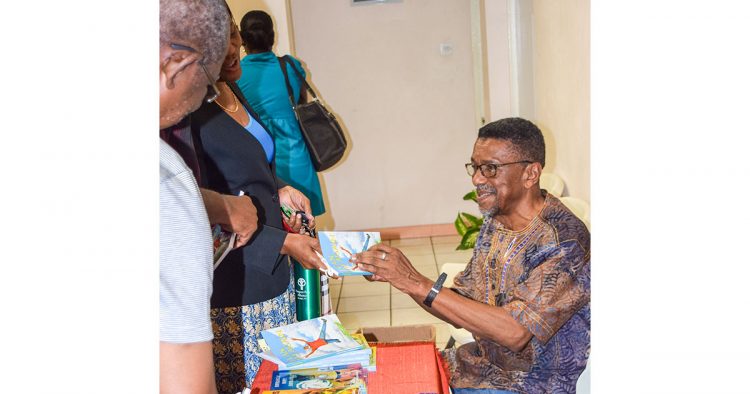 The latest anthology of poems by Cecil 'Blazer' Williams has been dedicated to the late Vincentian musician extraordinaire – Pat Prescod.
Titled 'I Can Fly Again', the anthology was launched last week at an event Frenches House, at which excerpts were read by Williams.
Accompanying Williams as he rendered some of his work, were members of the New Artists' Movement (NAM), along with the La Gracia Dance Group.
Among the poems which were well received was the fable entitled: "Farmer and the Manicou".
Lodged in 'I Can Fly Again' are 46 poems, with a bonus of three items of prose and three songs, all the work of Williams.
Addressing last week's launch, president of the Vincentian Association of Artists, Writers and Producers, Rene Baptiste called for a "reordering of the mind" as it relates to the Literary arts.
"Oh we could talk but we are always absent… But if … this book was being launched at the London Museum of Arts tonight, it will be filled".
Meanwhile, in the foreword, Justice Brian Cottle wrote: "This anthology is a joyful work… from the vibrant volcanic Vincentian soil may come many more novels, plays and poems continue to flow from the pen of Cecil Blazer Williams…"
'I Can Fly Again' is Williams' fourth published book of poems. These are in addition to three novels.
The late Pat Prescod, to whom 'I Can Fly Again' is dedicated, died in July 2013. He made his mark on the Vincentian musical landscape as a music teacher, organist, song writer, choir master, arranger, music director and music officer with the Ministry of Education.