Posted on
Leaders' comments caused damage to LIAT's reputation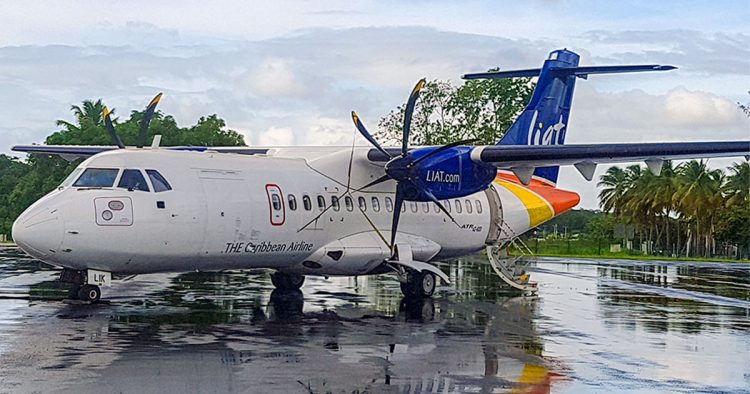 The reputation of regional airline LIAT suffered some damage, following unsanctioned comments by some CARICOM Heads of Government about the airline's current financial condition.
Prime Minister Dr Ralph Gonsalves, who is also the chairman of the four main government shareholders, said last Monday that the airline's current condition was discussed at the recent inter-sessional Conference of Heads of State and Government of the Caribbean Community (CARICOM).
However, it was agreed that attendees of that meeting would not address the matter publicly until shareholders and other prospective governments had an opportunity to resolve those issues.
"Unhelpfully, some participants at the Conference could not resist the temptation, on leaving the Conference, to alarm the public with declarations such as: 'LIAT will run out of cash to operate in 10 days'; 'LIAT will close down by the end of March 2019 if reluctant non-shareholder governments do not cough up some money'; 'Even Ralph is fed up with LIAT'," Gonsalves said.
He also said that one or two others who were not at the conference decided "through hearsay and misinformation" to spread further fear and alarm about the airline's situation.
And the chairman made reference to a minister who said that his government is "not going to be an ATM machine for LIAT".
Gonsalves, while making a ministerial statement in Parliament, said that these comments had a damaging effect on LIAT, specifically causing reputational damage and uncertainty among the travelling public in the region.
He said that it also resulted in airline creditors rushing for monies owed before "the imminent arrival of doomsday".
"Such pronouncements even prompted enquiries to LIAT's management from the Federal Aviation Administration (FAA) of the USA in respect of LIAT's capacity to service its routes to Puerto Rico and the US Virgin Islands. In the wake of this unwanted and gratuitous damage on LIAT, its management was compelled to issue a statement distancing itself from the doomsday scenarios and providing assurances of continued services," the chairman said.
Gonsalves admitted that LIAT was facing challenges to its survival and continuance but that there were possible solutions for the airline and travelling public.
He said that despite restructuring efforts, there were still unresolved issues plaguing the regional airline, which relate to non-participation in LIAT's financing by governments which countries are served by LIAT, pilots' contracts, inflexible work arrangements, unproductive scheduling arrangements, sub-optimal information technology systems, anti-developmental management practices, and too high taxes on the airline tickets.
And given the small regional market, LIAT's revenues were way below its expenditures.
To deal with the immediate challenges, the prime minister said that eight countries – St Vincent and the Grenadines, Barbados, Dominica, Antigua and Barbuda, Grenada, Guyana, St Kitts and Nevis and St Lucia – are being asked to contribute a percentage of US$5.4 million dollars.
Gonsalves also said that a minimum revenue guarantee (MRG) model was being considered and could yield up to US$16 million annually, if 12 countries – Antigua, Barbados, Dominica, Grenada, Guadeloupe, Martinique, St Kitts, St Lucia, St Maarten, St Vincent, Tortola and Trinidad – accept the proposal.
Countries were expected to respond to the letters by last Friday, March 15.