Posted on
Port Authority prayer group assists the Salvation Army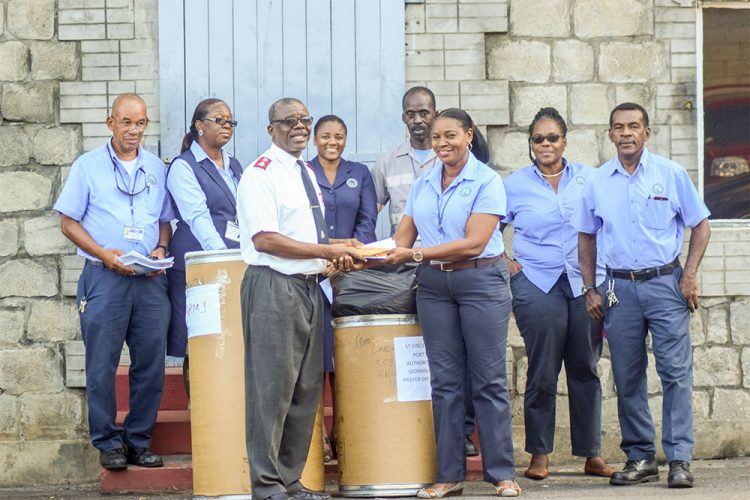 Members of the SVG Port Authority prayer group last Thursday morning handed over two barrels, containing clothing, food items, and the sum of EC$1,382, to help with the Salvation Army's programmes.
Leopold Dopwell, who chaired last Thursday's brief ceremony, said that the undertaking to make a donation to the Salvation Army, forms part of their civic responsibility to help others.
Dopwell informed that the idea to make the donations was fully supported by the management of the SVG Port Authority.
"We got tremendous support from the management and I especially want to thank the KKF Foundation, and the staff members in our venture," Dopwell underscored.
Major Pierre Antoine of the Salvation Army noted that the donations would assist the 160 persons who are currently on the programme.
Antoine revealed that his organisation has added responsibilities as it has 13 children, who are housed in the Salvation Army's Home.
Hinting that the support given to the organisation is put to good use, Antoine quipped, "This is why the Salvation Army has great trust (of people) in this country."
The Salvation Army has been operating here in St Vincent and the Grenadines since 1905.
Its operations are characterized by the provision of food and clothing to the less fortunate.