Posted on
On Venezuela, SVG stands on principle – Dr Ralph Gonsalves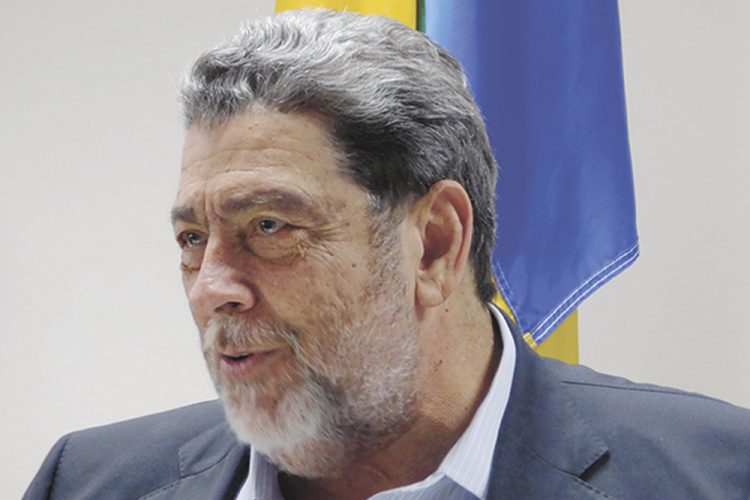 This country's support of Venezuela is not a personal issue, but a decision steeped in international law as well as recognition of the United Nation's (UN) charter on interference and intervention.
Last month, Juan Guaidó, a Venezuelan engineer and politician serving as the President of the National Assembly of Venezuela, declared himself interim president of Venezuela in a co-ordinated move supported by the United States (US).
Guaidó has also received support from European countries including the UK, Spain, France, Germany, Sweden and Denmark, and has called on President Nicolás Maduro to hold presidential elections.
But Prime Minister Dr Ralph Gonsalves says this goes against international law and Article 2 of the UN charter.
"St Vincent and the Grenadines stands on a matter of fundamental principle regarding the non-interference, non intervention in the internal affairs of a state. Secondly…, we are strongly supportive of the principle that another state must not threaten to use or use force against another country," Gonsalves said at a press briefing on Tuesday.
He said the threats issued "by a country to the North" about the use of force contrary to the UN Charter is also contrary to international law.
"CARICOM has accepted that position, so this is not a position in favour of Maduro or against Maduro, this is a position in defence of international law.
The Prime Minister said SVG also took this position when Jean Bertrand Aristide of Haiti was forced into exile in the Central African Republic and South Africa and replaced by someone who did not come to power through elections.
Gonsalves said when that happened, he told CARICOM that if Aristide's replacement was seated at CARICOM "through the back door, St Vincent and the Grenadines will leave through the front door."
The Prime Minister said the UN charter allows the use of force in special situations including if there is a breakdown of order or extreme violation of human rights.
Gonsalves said that persons who want to have a proper understanding of what is happening in Venezuela can read what was submitted last year by a special rapporteur from the UN.
He noted that this was the first time in about 21 years that a special rapporteur had gone to Venezuela to look at what was happening there.
"When you are talking about deteriorating economic circumstances you can make your criticism of the Maduro government, but the rapporteur makes the point that the comprehensive range of sanctions unilaterally imposed, contrary to international law, represents economic warfare.
"And that he is advocating that it should be examined possibly as a war crime because on his examination, the extent to which the sanctions have hurt poor people, sanctions in relation to the money, medicine all sorts of things in Venezuela," said Gonsalves.
He however noted that despite his support of Venezuela, he has very close friendships with all the countries involved even though they may disagree on the issue.
"I have to speak the truth, end of story…and respect every government.
"If Guaidó becomes president through normal processes, SVG will have excellent relationship because we have had excellent relations with Venezuela from way back when," pointed out Gonsalves.