Posted on
It's a Vincy thing – Mulberry Bush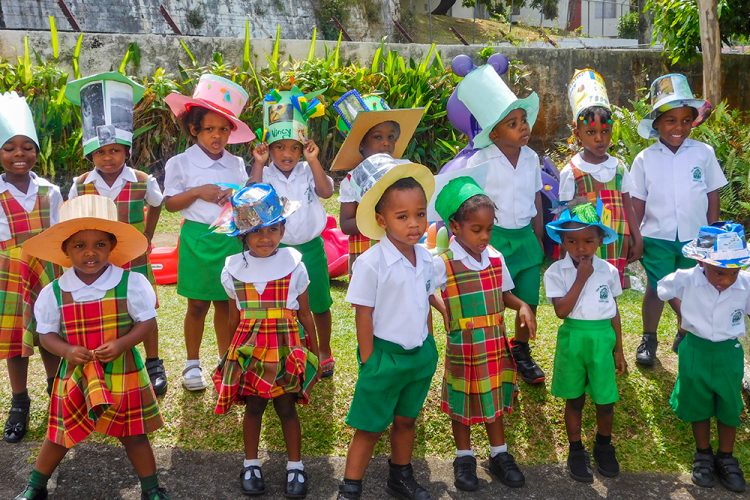 Glitter, cardboard, national colours and even a breadfruit leaf were the starring objects at the Hats off to Reading competition at the Mulberry Bush Preschool on Friday.
The school, which is located in Kingstown Park, held the competition for seventh year where students brought hats to school that were created to represent a specific theme.
Patrina Lewis, a representative from the preschool, told SEARCHLIGHT that the theme for 2019 was "It's a Vincy thing".
All 58 students at the school were allowed to participate. But Lewis said that participation was better in the previous years.
The winner of the 2019 competition was Aiden John, with his broad-rimmed hat fashioned from cardboard and an 'Ins and Outs' magazine. John's hat featured several elements relating to this country which included food, culture, national sights and the Grenadines.
Second place was awarded to Cece Burke, whose hat featured many different shapes and the distinct national colours of blue, yellow and green. Her hat also featured popular sights in SVG including the Falls of Baleine.
Jake James' rimless hat, which placed third, featured a few historic attractions including the Cenotaph in Kingstown. But what made James' hat a stand out piece was the breadfruit leaf on top of it, that was painted to look just like the national flag.