Posted on
Man chops ex-girlfriend and leaves her to die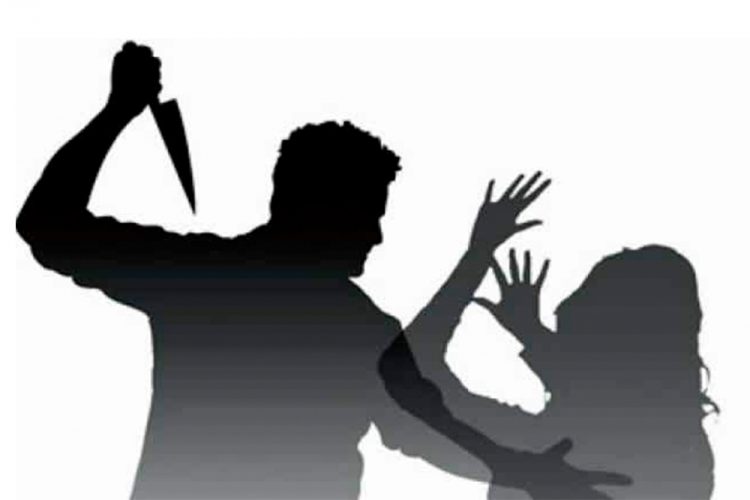 A man originally of Park Hill was found guilty last week for trespassing onto his ex-girlfriend's residence, chopping her about her body and leaving her to die.
The attempted murder of Bernadette Sutherland, and her daughter, Keniesha Sutherland, were just two of seven charges laid before the High Court, against Baynes.
Additionally, Baynes was also convicted by a jury for the serious offences of wounding with intent against Keniesha and Bernadette, the wounding of Darwin Pope, Keniesha's boyfriend, and aggravated burglary.
Lastly, the accused was found guilty of damaging a window valued at $635, on the night of October 8, 2017.
Baynes had just been released from prison a few days before the crimes occurred. Before his stint in prison, Baynes and Bernadette had been involved in a relationship, which was said to have been abusive. The two had lived in Bernadette's home in Belle Vue during the time that they were involved.
According to the prosecution's case, put forward by the acting Director of Public Prosecutions(DPP), Sejilla McDowall, the point of entry used that night was Bernadette's bedroom window, accessed by a ladder. It took some time for family members in the house to realize that Bernadette was bleeding out from various chop wounds on her bed. When they found her, she could not move from the bed and had a particularly bad wound to her neck, from which her relatives tried to stem the blood flow. The cutlass used by Baynes was dull.
The reason why it took some time for the victim's family members to find her, was because they were involved in their own standoff with Baynes, who had been first spotted inside the house attempting to go to Bernadette's mother's bedroom.
Keniesha was the one who spotted him, and Baynes advanced towards her with the cutlass raised, and delivered a chop. Keniesha called to her sleeping boyfriend, Darwin Pope, for help and he sprang to her defence.
Pope and Baynes wrestled for a while, in the process of which they broke a window, fell down a flight of stairs, and ended up outside. Baynes apparently told Pope that it's not him that he came for, "it's them", during the struggle.
After losing his cutlass, which was covered in blood, Baynes pulled a knife and escaped.
During Pope and Baynes' fight, Baynes had apparently told the grandmother that she was next and that Bernadette must already be lying dead, in her bed.
The accused said during a police interview that was shown in court that he went to the house to get things that he had there — a death benefit book, a charger and a shoe. Under cross examination by the DPP, as well as during the interview, he said that when he entered the house, the occupants attacked him with bottles as projectiles and other items.
He said he meant to plan only, and that the cutlass was not his, but he had taken it from Pope.
In the same breath, it was noted that the only visible injury to Baynes was a cut to his foot. Baynes also said that he shouldn't have 'planned' his ex-girlfriend but noted that he was angry. He mentioned to the police that they agreed that they would never "involve with no other body."
Baynes' demeanour during the interview shown and in court were different to each other. He showed a more relaxed attitude when speaking to the police, sitting with his slippers off and with one leg up, at one time trying to slap a mosquito. In court he appeared sombre and tearful.
The jury's decision last Thursday was unanimous for all seven charges.