Posted on
Damages for loss of income in 'NDP teachers' case uncertain – Barnwell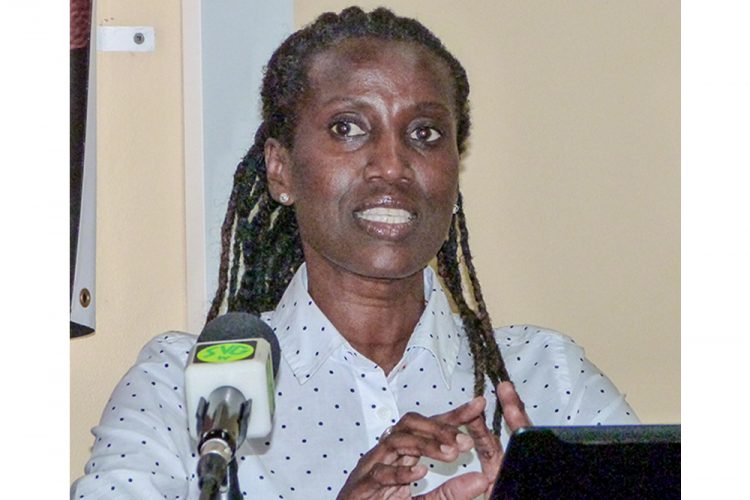 With the assessment of damages in the 'NDP teachers' case approaching, it is not certain whether damages for loss of income for their years of unemployment will be awarded by the court.
Shirlan 'Zita' Barnwell, One of the attorneys who represented Elvis Daniel, Addison Thomas and Kenroy Johnson addressed the issue at a Press Conference at the headquarters of the St Vincent and the Grenadine's Teachers' Union this past Tuesday.
Barnwell noted that their team had asked for all benefits, but that the Court of Appeal of the Eastern Caribbean Supreme Court(ECSC) had zeroed in on pension.
Barnwell stated that they should apply for an assessment of damages within 21 days after the ruling, and will do so.
At the assessment Barnwell stated that the legal team, "will ask."
"One of the interesting things that the judgment did not specifically address, [is] the issue of constructive dismissal…we noted that," she explained, continuing, "if you are forced to resign it means that you are unfairly dismissed, and therefore you ought to be able to apply for assessment of damages for that loss of income."
In this vein, Barnwell stated that they will try, "but it doesn't specifically say that, it says if you want to apply for assessment for the pension which can be calculated as well as the breach of the constitutional right."
The lawyer stated that they can only ask and the court can say that yes they get it, or no they don't get it.
She also noted that it is possible that the Respondents (the Public Service Commission and the Attorney General) on the state's side will counter this request by arguing that the court was specific to pension and damages for breach of constitutional rights.
"We can only seek what the Court of Appeal says that we can seek," Barnwell ended.
The Court of Appeal decision last Tuesday reversed a decision of the lower court and held that a Collective Bargaining Agreement which was relied on by the teachers was constitutional.
The lawyers had claimed before the court that the fact that the teachers were not reinstated to their posts or one of equivalent status after they were unsuccessful at elections caused them to lose all their benefits. However, the court focused on the breach of the constitutional right to property, specifically pension as the "critical issue."