Posted on
Splectron's "Ripped Jeanz" boat ride sails off this Sunday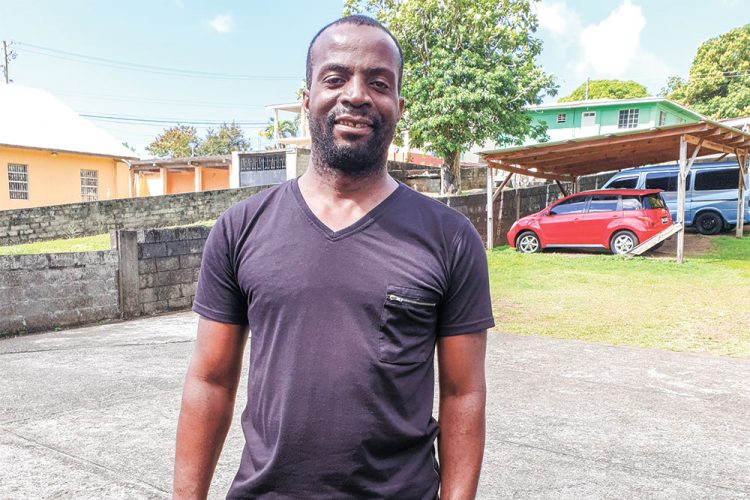 Splectron's "Ripped Jeanz" boat ride takes place this Sunday February 10 and the promoter is encouraging persons to be a part of what he promises will be "an epic experience."
"This boat ride is about love…love among brethren and sistren not just a man and a woman, it doesn't have to be intimate love, just someone you can have a good time with," Splectron, real name Regis Williams, said on Tuesday.
The boat is expected to sail from Port Kingstown for Canouan at 7:30 a.m. Patrons will travel on the MV Gem Star and early bird tickets (still available) are $45 each.
Splectron said he has been hosting boat rides for 19 years and this is his 20th anniversary celebration.
He said he chose the name "Ripped Jeanz" for Sunday's excursion because damaged and distressed clothing is now a trend and from his experience, persons like to go to events where they are told what to do or what to wear.
He added also that the event is for everyone so persons may bring their children as there will be a section where persons may watch television; another section where one may go to enjoy the view and a party section with a bar and dancing.
Disc jockeys for the event are Foundation and Xclusive Sounds, Ice Cold and DJ Q.
"These are the ladies DJ, this is a ladies boat ride and I want to make sure the ladies are happy and when the ladies happy the men happy as well," said Splectron.
He said that persons can expect giveaways in which they can win free drinks and other prizes.
"We are giving prizes for persons with the best distressed outfit and persons can design their own t-shirts and jeans," encouraged Splectron who revealed that the best damaged outfit gets EC$150 and the person with the oldest pants get $100.
There will also be a prize for the man with the best "ripped" body.
"Thanks to all the crews that have supported me over the years, come out and celebrate with me, its going to be a grand time," stressed Splectron.
The boat will leave Canouan at 3 p.m.
Security will be provided by the Rapid Response Unit (RRU).