Posted on
Shella Posse Charity to donate to schools in 2019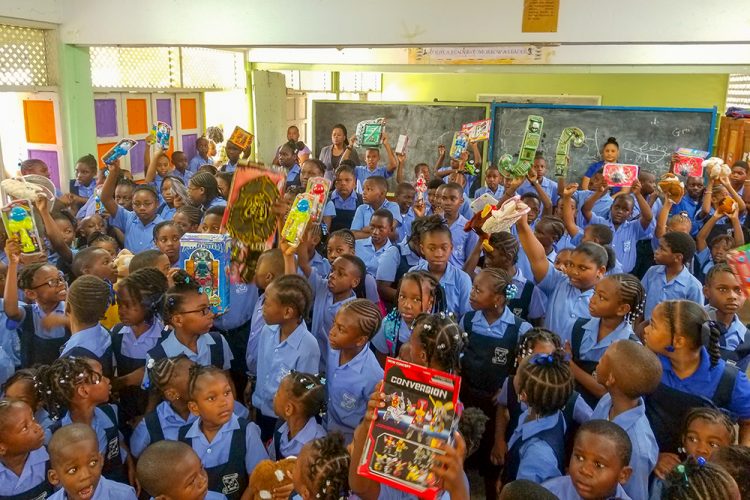 Several schools have been targeted for donations in 2019 by the Shella Posse Charity Organization.
The charitable entity, headed by Soca Artiste Recardo "Recka" Wilson, has promised that its work, which began in December, 20 18, will continue throughout this year.
On Sunday December 16, Shella Posse, which comes under the Island Boy Entertainment brand, held its fifth annual "2 Christmas in 1" charity event at the Stubbs Government School.
"As part of the program, the group was able to host a free Christmas party for many children at the Stubbs Government School and surrounding communities between Biabou and Brighton," Wilson told SEARCHLIGHT this week.
He added that they were able to provide Christmas goodies to hundreds of children as well as donate groceries to several less fortunate individuals and families from Stubbs and the surrounding communities.
"The organization continued its Christmas Charity program during the month of January when it returned to the Stubbs Government School to deliver the remainder of 731 toys to the kids who did not receive their toys over the Christmas season," Wilson revealed.
He also noted that this month, in collaboration with Sister Elizabeth Medford, the group went to the St Mary's Roman Catholic School and the Kingstown Evangelical Church Pre School where they made donations of school supplies, cleaning supplies and toys.