Posted on
There should be no discrimination on the basis of hair – PM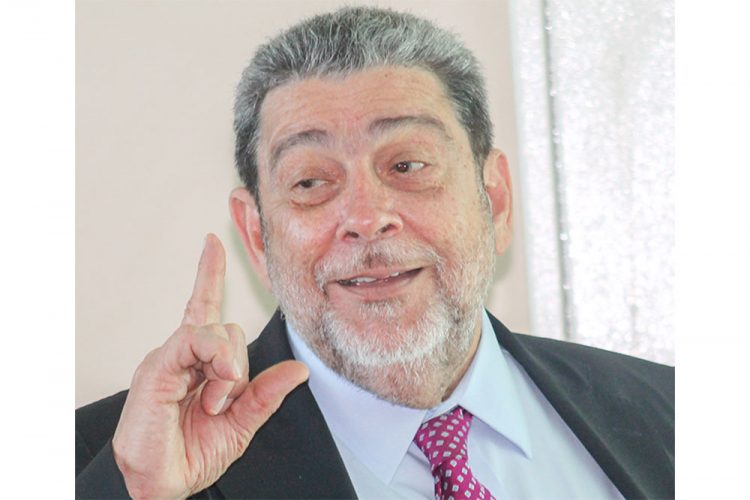 PRIME MINISTER Dr Ralph Gonsalves says that persons should not discriminate against others on the basis of hair.
Gonsalves was speaking on Xtreme Radio on Tuesday, when he was asked to comment on the issue of a student of the St Mary's Roman Catholic School being asked to cover her dreadlocks.
It was reported last Friday that the six-year-old girl was being barred from attending school unless she cuts or covers her dreadlocks.
The mother of the child, who also has dreadlocks, said that the school has a policy which states that Rastafarians are to cover their hair but neither she, nor her children belong to the Rastafarian religion, and the girl's hair is dreadlocked to prevent severe breakouts of eczema.
"We have long established, you can't discriminate against somebody on the basis of their hair. A child is going to a school,
once the Locs are kept clean, thats the important thing. It's a matter as far as I'm concerned of hygiene. Simple, simple. That's all," he said, while commenting generally on the topic.
The prime minister said that there are other situations for example prison where dreadlocks can become an issue of security where an individual can hide a razor blade or some other device in their hair.
He said that he understands the child is not Rastafarian and has locs because of a particular health reason.
"But always in these matters and when it involves children, they must always be handled with the utmost sensitivity, because you could affect the child adversely if the matter is not handled with great sensitivity. I think from the way I've spoken, you know where I am on the issue, but I can't speak on the issue or you'll get an idea as to where my judgement will fall on the issue," the prime minister said.
Permanent Secretary in the Ministry of Education Myccle Burke told SEARCHLIGHT on Thursday that a legal opinion on the matter is being sought from the Attorney General.
Attempts by SEARCHLIGHT to reach the mother of the child for an update have proven futile.