Posted on
NDP to up its tempo in 2019 – Opposition Leader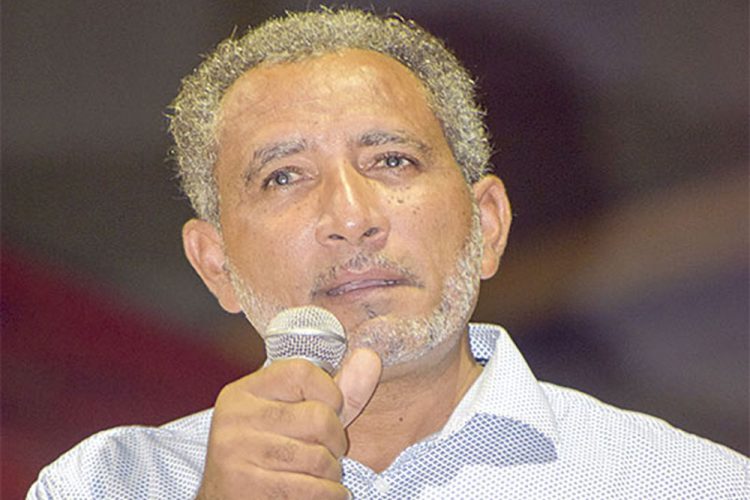 THE NEW Democratic Party (NDP) is upping its tempo to bring about the change it says the country needs and the party is ready for the hearing of the Election Petitions among other things.
"The petitions are next month, February 11th. The petitions point to serious illegality in the conduct of elections and can trigger early elections and we must always be ready for that and the people in this country must be ready to bring the change that they are asking for," Leader of the Opposition Dr Godwin Friday told listeners of the NDP's New Times radio program on Monday.
Friday, speaking from the studios of Nice Radio, said change will only come if the NDP and its supporters work diligently and with more urgency to bring a change in government.
"We will provide in this period going into the New Year, a higher level of activity that will generate public support for the change and to bring about change as soon as possible. This is something that is necessary," said Friday who added that change is needed as soon as possible and that is evident in almost everything that is going on in the country.
Friday said the meeting between Prime Minister Dr Ralph Gonsalves and members of the various public sector unions here which was scheduled for last Friday and only saw two of the trade unions attending, is evident of the change that is needed.
"The PM showed arrogance in the meeting last Friday with the unions when he said the cell phones were not allowed when there were serious matters to discuss," opined Friday.
Last Friday, heads of the Police Welfare Association (PWA), the Public Service Union (PSU) and the St Vincent and the Grenadines Teachers' Union (SVGTU) refused to enter a meeting with the Prime Minister after they were told that their cellular phones were not allowed.
The meeting went ahead with representatives of the National Workers Movement and the Commercial Technical and Allied Workers Union, entities that the opposition leader says are friendly with the Unity Labour Party (ULP) government.
As it relates to the cellular phone issue,the NDP president commented, "where is this fear, this paranoia coming from? This is like you (PM) say you don't trust Arnhim Eustace, you don't trust me, now you don't trust the leaders of the unions. Where is this paranoia coming from? It shows that the man is completely out of touch with the people and he is thinking that he is going to be exposed," commented Eustace.
"…but good governance requires exposure and it requires transparency, accountability," the opposition leader added.